Drake vs. Beyoncé: What Makes a Good Dance Album?
Kevin Stovich '24 compares the two musical sensations with a clear preference for one album over the other
The music superstars Drake and Beyoncé have a lot in common: They both have mononymous names, they've both headlined Coachella, and they've both released dance-inspired albums within the year—seemingly out of the blue. Take Drake, one of the most successful artists of current memory, racking up 11 number-one albums and singles. Now look at Beyoncé, one of the most critically-acclaimed artists of our generation and one of the most Grammy-nominated as well, winning 28 of them. 
During the summer of 2022, one of them released an album that was an evolution of their music, while the other released a lazy attempt at a dance album.
"
On each track, Beyoncé sounds fierce, present, and emotionally invested in the music she is presenting. "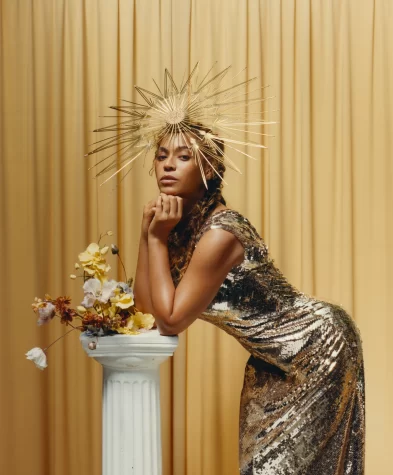 Beyoncé's album, Renaissance, was universally celebrated with critics praising it for fully embracing house music and using samples from influential dance artists like Donna Summer and Big Freedia, to name a few. Featuring work from many prominent producers who specialize in dance and house genres—including Honey Dijon, Beam, AG Cook, Skrillex—the album deals with success, self-expression, and acceptance, among other topics. Instead of feeling like a song, each track feels like an unpredictable journey; you don't know what will happen next.
Take the song "HEATED" (which surprisingly gives writing credit to Drake), where an Afrobeat plays over a sample of Beyoncé's voice, hyping herself up, all while she is providing some of the smoothest vocals on the record. By the end, her smooth vocals are exchanged for a sample where she clips the mic, flaunting her wealth, looks, and success to her haters in an erratic vocal delivery—a unique contrast to the glossy vocals earlier in the song. On each track, Beyoncé sounds fierce, present, and emotionally invested in the music she is presenting.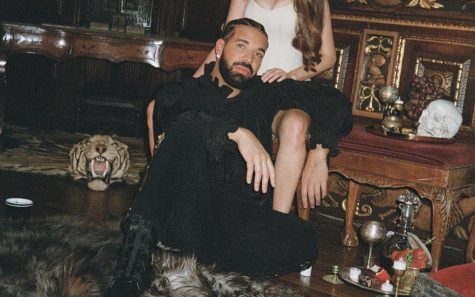 On the other hand, Drake's Honestly, Nevermind, is just another collection of boring tracks with mediocre singing from Drake and even less engaging beats and instrumentals—no, a sample of a creaking bed on "Currents" is not innovative. In both albums, the majority of the songs transition into each other, yet it seems more like the songs in Drake's album bleed into each other rather than forming a thoughtful segue.
During my first listen to his album, I was constantly unaware that a new track had started because all the songs sounded so similar. Most, if not all, of the songs are about the same thing: Drake feeling down about a failed relationship. Rinse and repeat for 50 minutes, and, voila, you get Honestly, Nevermind. The only song I can sonically tell the difference in is the closing track "Jimmy Cooks," only because it is the only non-house track on the album. Instead, it's a rap song featuring 21 Savage which was seemingly stuck onto the end of the album to garner at least one commercial hit. The most interesting parts of the album are when Drake raps only because they provide a break from his degrading falsetto. But unfortunately, the large majority of content on the album is substanceless sludge. 
What sets Renaissance apart from Honestly, Nevermind is Beyoncé's ability to express more than one emotion during an album. Walking away from Renaissance is like coming home from a day in the city—satisfying. The only emotion I feel after Honestly, Nevermind is complete sorrow knowing I won't be able to get the last 52 minutes of my life back.