Traumazine: Unrapping Stereotypes
How Megan Thee Stallion's new album is breaking stereotypes about Black women in the rap industry
A month ago, I, and most likely you, knew Megan Thee Stallion as classy, bougie, ratchet—a powerhouse rapper. Hailing from the hip-hop Mecca of Houston, Texas, Megan Thee Stallion represents everything Houston rap is: strong, controversial, and absolutely "dirty south."
But Megan takes dirty south to a different level, rapping about her controversies and achievements in songs like "Hot Girl Summer" with Nicki Minaj and "Savage Remix" with Beyoncé. In a recent interview with Apple Music, she said, "I don't write songs about how I feel. I write songs about how I wanna feel." That was until her newest album: "Traumazine." Customarily, Megan conjures up big songs telling everyone how fabulous she is. But in Traumazine, she also raps about her mental health struggles in her song "Anxiety."
"
This idea that Black people do not suffer from negative mental states, and that when we do, we are expected to figure it out ourselves. If we respond to these insensitive comments negatively, we're made out to be "angry" or "aggressive." We aren't asked why we're crying; we're told to stop crying, often by people we consider family. "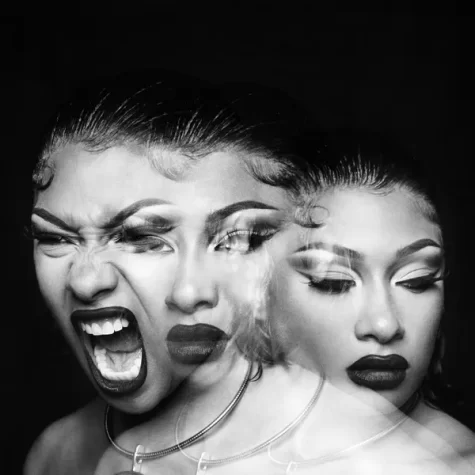 One of the opening lyrics to the track speaks to her pain as a Black woman battling with her mental health: "I'm a bad *****, and I got bad anxiety. People call me rude 'cause I ain't lettin' 'em try me. Sayin' I'm a ** 'cause I'm in love with my body."
Here, Megan gets vulnerable with us. She states outright that she has anxiety—a typically taboo topic in an industry where perfection is the standard. Megan raps about the backlash she has received as a Black woman because of her lyrics and confidence.
Almost anyone who is Black can relate to what Megan goes through: This idea that Black people do not suffer from negative mental states, and that when we do, we are expected to figure it out ourselves. If we respond to these insensitive comments negatively, we're made out to be "angry" or "aggressive." We aren't asked why we're crying; we're told to stop crying, often by people we consider family.
While artists like Billie Eilish and Lana Del Rey sing about their mental health issues, Megan raps about how she has had to suppress them. She uses music as an avenue to express those emotions with her album Traumazine. As listeners, we can do the same. For decades, male rappers have used music to tell their stories—think about songs like "Mind Playing Tricks on Me" by the notable Houston rappers Geto Boys.
Female rappers have not had the same privilege. They're so often pigeon-holed into rapping about good days, self-confidence, and sexual pride. Although this isn't a bad thing, no one has good days every day. Sometimes, we need an emotional listen. That's exactly what Traumazine is.
Megan's latest puts our mental health struggles into song. It exposes the prejudiced views towards Black mental health while, of course, providing us with get-down beats like "Her" and confident tell-offs like "Plan B." Ultimately, every song is complimented with effortless flow and expert composition— all in Megan's new spectacular album, Traumazine.