Youth Advocates Saving Ethnic Studies in CA
With the recent movements pushing to dismantle systemic racism, America has been forced to look to its core institutions to rid the nation of the injustices that plague our society. One such institution is the education system. The lack of ethnic studies curricula in school districts across California is a deficit highlighted by advocacy groups across the country. Ethnic Studies is an interdisciplinary study of race, ethnicity, and indigeneity as expressed by the state and civil society—the main debate involves making the experiences of black, Asian, Native American, and Latino students the centerpiece of class instruction.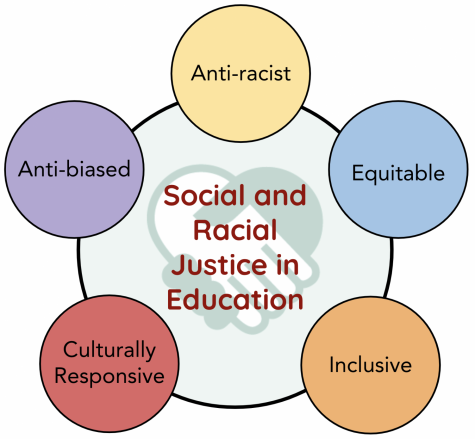 Including these various perspectives in the classroom do, indeed, have a profound effect on student performance. According to The Atlantic, Stanford researchers found that when ethnic studies curriculum were implemented in San Francisco, attendance jumped by "21 percentage points, grade-point average by 1.4 points, and students in ethnic-studies courses covering discrimination, stereotypes, and social-justice movements earned 23 more credits toward graduation."
Informed by the prevalence of racism and its implicit biases, passionate youth have initiated a movement to advocate for the inclusion of mandated ethnic studies curriculum in the California education system. The multi-pronged approach to racially-just education involves equitable, anti-biased, culturally responsive, and inclusive curricula that creates a comfortable learning environment for all students. GENup, a group of student organizers passionate about tackling education reform, and DiversifyYourNarrative, students fighting for racial justice through inclusion of anti-racist and diverse texts in schools, banded together with MarchForOurLives California in mid-August to run the AB 331 Campaign to save Ethnic Studies in California. The urgency in the campaign was due to the necessity of garnering enough support before the AB 331 bill was voted on by the CA Senate on August 25th.
What exactly does AB 331 outline for Ethnic Studies? Along with the 'A-G requirements' of California colleges and the basic course requirements to receive a diploma, ethnic studies will be added as a single semester requirement in the 2025-2026 school year for students in order to graduate. Alvin Lee, the executive director of GENup shares that the campaign was a "movement for youth to accomplish structural change in the education in California, setting a precedent for other states to follow on for ethnic studies." As part of  the AB 331 campaign, GENup and DiversifyYourNarrative hosted several events  including phone banking as well as a Digital Rally with representation from state senators, assembly members, and hundreds of students devoted to instituting ethnic studies classes in California. 
As explained by Alvin, organizations such as GENup are structured to mobilize youth using their campaigns to initiate meaningful change at both the local and state levels.  The Digital Rally was a demonstration of support for the implementation of ethnic studies curricula and pressure on Governor Gavin Newsom to enact this instrumental piece of legislation to implement Ethnic Studies in California. The initial motivation behind the campaign, described by Iris Zhou, GENup's Director of Organizing and Marketing, was to ensure that all students receive access to learning about this course in school as well as continuing the fight against racial bias in our education system. 
At the federal level, President Trump has recently threatened to pull out funding from the Department of Education and California schools due to the inclusion of a race curriculum in California, a topic with which he seems to have fundamental disagreements. But ultimately, the passage of AB 331 in California has greater implications, setting a precedent for other states to follow in making anti-racism the educational standard for all students.