"Hi Barbie!" You didn't even have to know the person to respond back "Hi Barbie!" That's just the tip of the iceberg when measuring how immense of an impact the movie, Barbie, had. In fact, the movie didn't even need advertising—the color associated with Barbie was merely enough: a billboard, just a plain pink sign with the release date July 21st, advertised the blockbuster ahead. If that doesn't say enough about the impact of the pink glitz and glamour film, I don't know what would. But what was even more significant was the Barbie Movement that ensued.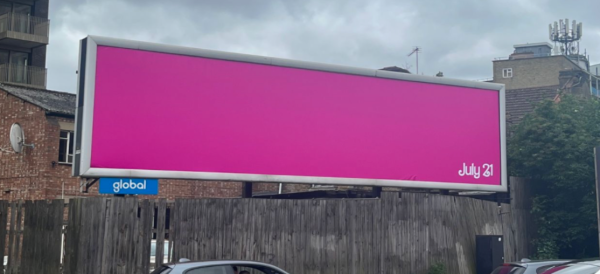 Grossing $1.43 billion, Barbie became the most sold-out movie of 2023, dominating social media and TikTok. The soundtrack included songs, "What Was I Made For," "Dance The Night Away," "I'm Just Ken," and "Barbie World" all of which congested the Billboard Hot 100 charts for multiple weeks. Thanks to Margot Robbie as the main character—Stereotypical Barbie herself—and Ryan Gosling as her Ken, the film became hugely successful. This perfect casting along with Greta Gerwig's writing and directing has made it one of the most quintessential movies of this era.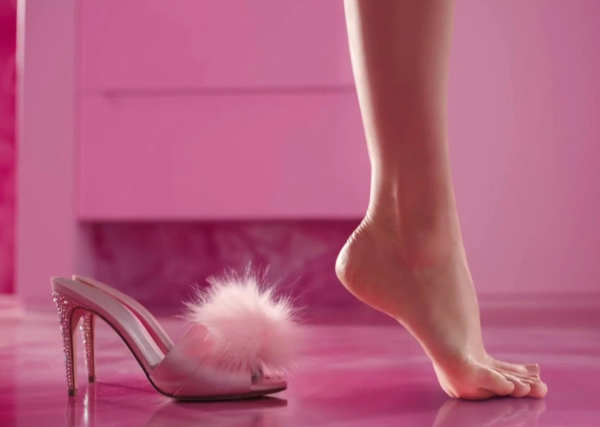 However, the pressure was high for this adaptation of Barbie, mainly falling on director, Gerwig. Gerwig had a stellar reputation for her previous films, Lady Bird and Little Women—both of which earned her Academy Award nominations—so the anticipation for this new movie was extensive. Not only did Gerwig have to live up to the fame of her past two films, but Barbie and its decades-long lore had to be done justice. Nonetheless, the movie exceeded expectations; the marketing of the infamous pink posters which was just so camp, the fake hair to represent Barbie wigs, and Ryan Gosling's comedic one-liners became fan-favorites.
But perhaps, the most significant part of the movie was the analysis of gender roles: how feminism interacts with the reality of toxic masculinity. Living in a "perfect" matriarchal world run by Barbies, the dolls never experienced any sort of inequality or injustices as women. However, when Stereotypical Barbie (forgive me for calling her that but in the movie, everyone is called Barbie) finally experiences the Real World, she's in shock that this is how the world is run: women scrambling to cater to the patriarchy. The dichotomy between the Barbie World and the Real World, as revealed in scenes where Barbie is so horrified that she has to punch a man for groping her, serves as Gerwig's best tool to reveal how misogyny seeps into our daily lives hidden behind the veil of a woman who was "asking for it."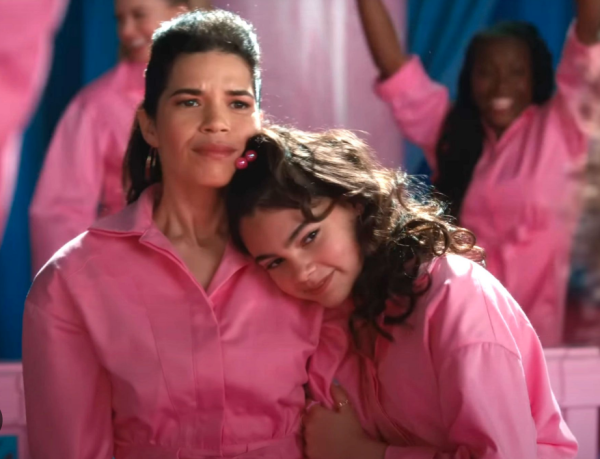 And herein lies the most show-stopping part of the film: America Ferrera's four minute monologue where she acknowledges the double standards that women face with body image, wealth, personality, and motherhood and explains how unfair the world is to women. Ferrera, who plays Gloria, a mother who owns Stereotypical Barbie in the Real World, reminds Barbie to continue to fight for herself even with all her setbacks. This moment was so critical in blatantly calling out misogyny not through actions or scenes but with words, and lo and behold, Gerwig wrote the monologue herself, refining it with Ferrera behind the scenes.
"
Although this movie may be labeled as a silly summer hit, it has an underlying depth. Not only did the movie empower those who watched it, but a sense of community emerged from this movie.
While many critics pushed the narrative that Barbie was too hyperfeminine and forced the idea of inherent hatred towards men, they clearly missed an important theme to the movie. Through Ken's character, the movie criticizes toxic masculinity, even suggesting the impact it has on men in today's society. After Ken is cast aside by Barbie, he turns to something that makes him feel better about himself: power. Ken feels emboldened by how much power he is given in the Real World and finds community among this stereotypical male behavior because of his insecurities—coercing the Barbies into submissive housewives, creating a "mojo dojo casa house" filled with horses, and turning to aggression when he wages war on the Barbies. He finally comes to his senses after realizing he is "Kenough" and finds value in himself as a person rather than as Barbie's sidekick.
Although this movie may be labeled as a silly summer hit, it has an underlying depth. Not only did the movie empower those who watched it, but a sense of community emerged from this movie. When the film released on July 21, people flooded into theaters, wearing their pink Barbie outfits and claiming which Barbie they were. Gerwig also highlighted the inclusivity of Barbie and how Mattel, the founding company of the doll, has branched out to include all different types of races, outfits, and sizes of the Barbie doll. Barbie has proven that it truly is for everyone, and as Ken says, this movie was nothing short of "sublime!"