The NFL is finally back and atop the power rankings we see the San Francisco 49ers, dominating their competition. Coming off of a season mixed with various highs and lows, to one of the most painful games we have ever watched in the NFC championship vs the Eagles, Niners fans were unsure about the state of the team this year. With star second-year quarterback Brock Purdy recovering from a serious UCL injury and DPOY Nick Bosa holding out for a contract, the locker room was filled with uncertainty. However, now that the season has started, this Niners squad is looking to be legendary with Purdy and Bosa back in perfect form, along with the countless all-pros that comprise the roster like CMC, Deebo, and Fred Warner. After more than 30 years of heartbreak, this is where the 49ers put it all together and win that elusive Lombardi trophy. 
Since Kyle Shanahan has taken over as head coach, the 49ers offense has been largely centered around running the football and since last year, around star running back Christian McCaffery. We have not seen a season quite like CMC's 2019 campaign in Carolina where he put up 1000 yards rushing and receiving, but this season has the potential to be even better than that. After week 4, he was on track to put up 2400 yards from scrimmage and a whopping 30 touchdowns. This would be the greatest single season for a running back ever, surpassing Ladanian Tomlinson for most touchdowns by a running back in a single season. Analysts around the league say Josh Allen or Tua are the early MVP favorites but are failing to realize the historical greatness that CMC is displaying. With the MVP largely being a QB award, it's more likely that CMC might be the Offensive Player of the Year, but an MVP isn't out of the question.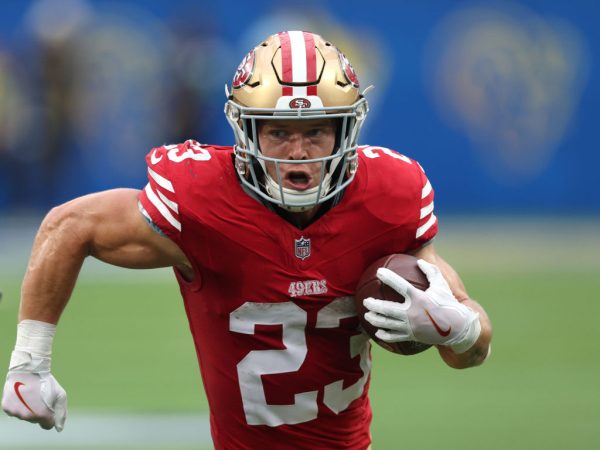 However, it's not just CMC—Brandon Aiyuk is having a career year, Deebo Samuel has bounced back from his struggles last year, George Kittle is doing Kittle things, and it's all led by none other than Brock Purdy. Dubbed Mr. Irrelevant after being the final selection in the 2022 NFL draft, Purdy stepped in for the injured Jimmy Garoppolo last year and hasn't looked back since. After his UCL repair Purdy was expected to face some struggles and even the dreaded "sophomore slump," but has instead taken his game to a new level. In five games Purdy had thrown for nearly 1300 yards and nine touchdowns alongside no interceptions and the best quarterback rating in the league. His performance against Dallas put him in the MVP conversation alongside McCaffery, as it finally seems that coach Kyle Shahahan has found his QB of the future. His poise and moxie in games alongside his stellar accuracy is helping the Niners crush teams every Sunday.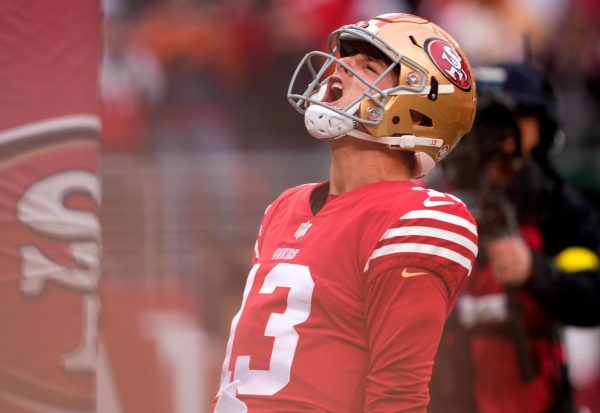 Now, as for the best part of it all; the defense has picked up just where they left off last year. Last season, the defense was the best in the league, led by DPOY Nick Bosa, All-Pro Fred Warner, and All-Pro Talanoa Hufanga, and this year's defense could be even better with the addition of Javon Hargrave and Randy Gregory to the defensive line. As the saying goes, defense wins championships, and that is exactly what is going to happen this year. Don't just take my word for it—Vegas has the Niners at the top of their Super Bowl betting lines. With dominating performances across the board, such as their dismantling of  the Dallas Cowboys with a crushing victory of 42-10 in Week 5, it's no surprise the 49ers are Super Bowl favorites. The 49ers are in a tier of their own compared to other teams and have a high chance of being your future 2023 Super Bowl Champions.