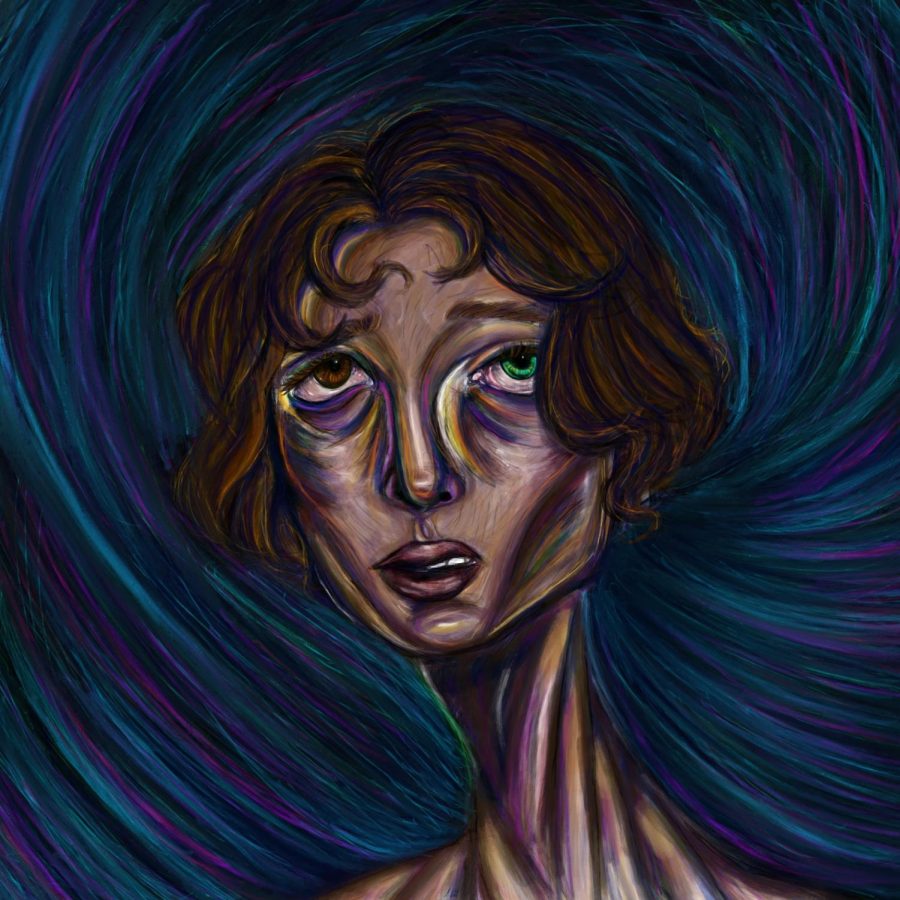 Fatalism
Nailah Cannon '24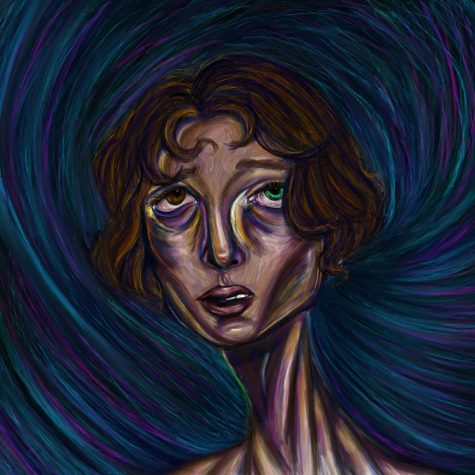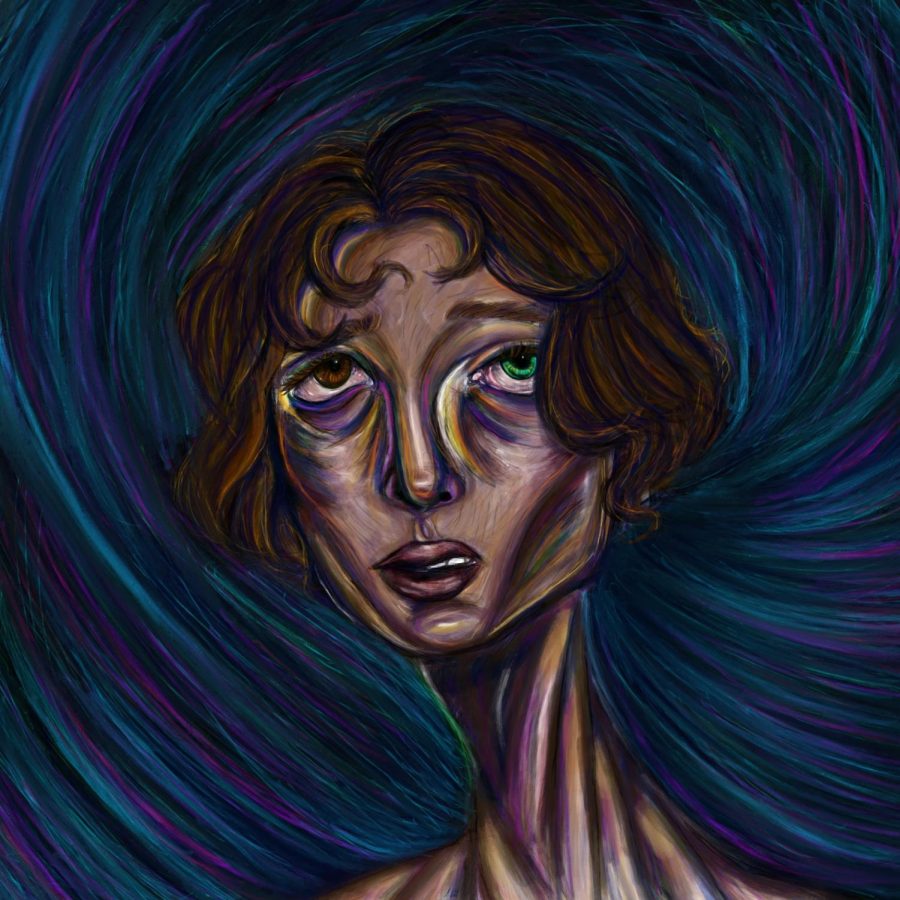 | I recently discovered a philosophical belief system called Fatalism, which Oxford Languages defines as "the belief that all events are predetermined and therefore inevitable".
Though I do not personally subscribe to this philosophy, I found it intriguing regardless which is why I decided to center this piece around it.
With this in mind, I created this piece with the intention of portraying a sense of ambiguity within it in which the subject can appear both fearful yet calm, accepting of life's circumstances while seeming completely and utterly powerless.As for the background, I wanted to create a sort of void, also inspired by the one depicted in the film Coraline (based on the novel of the same name by Neil Gaiman) to incorporate more color and texture.