Steve Winters: Wildlife Awareness Through Photography
Erin Chung '23 writes about the famous wildlife photographer, who specializes in wildcat pictures to spread awareness about these endangered animals.
April 24, 2023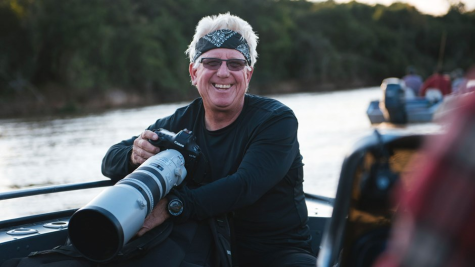 Steve Winters is a famous wildlife photographer who specializes in large wildcats. His fascination with these felines began after a trip to Spain, where he photographed endangered Iberian lynxes. Ever since then, Winters has traveled all around the world to capture photos of different species of wildcats, such as mountain lions, leopards, and jaguars.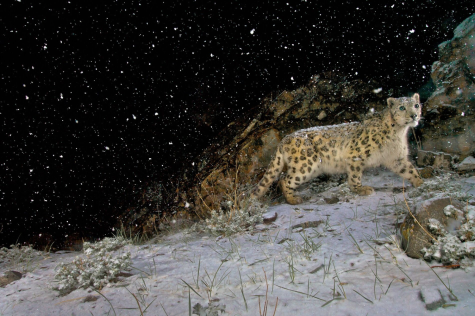 Some of Winters' most impressive photographs are of the snow leopard. These wildcats are incredibly difficult to photograph due to their scarce population and elusive nature. Additionally, they live in remote habitats, such as the high-altitude mountains of central Asia, making their photography more complicated. Nonetheless, Winters managed to capture stunning images of these animals, in the hopes to raise awareness about their endangered status. Winters has even collaborated with organizations like the Snow Leopard Trust and Panthera to further his cause. He strongly believes that this endangered species can recover from the brink of extinction, as long as humans create better protection and monitoring efforts.
Steve Winters has also utilized trap photography techniques to capture images of mountain lions in their natural habitat. He has set up camera traps in the Hollywood Hills, which automatically trigger in the presence of animal movement and activity. His camera traps have allowed him to capture candid photos of these mountain lions, offering unique images that are not often seen in traditional wildlife photography. Through his work, Winters hopes to increase awareness about wildlife conservation, particularly in urban areas, such as the Hollywood Hills, where human activity can pose a threat to these beautiful animals.
Ultimately, Steve Winters' incredible photos of large wildcats serve as a reminder of the threats that loom over the natural world. Through his photography, Winters leaves a lasting impact on the world of conservation, showcasing the beauty of the natural world and inspiring people to take action.