The Journey of a Band: A Review of The Car
Arctic Monkeys is back with their new album The Car, a different type of record that provides a sentimental listen.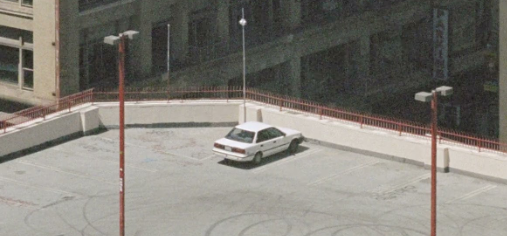 Four years after the release of their last album, Tranquility Base Hotel and Casino (TBH&C, for short), Arctic Monkeys is back with another breathtaking landscape of an album. Perfect for fans of that previous record, The Car seamlessly picks up a similar jazzy tone and becomes their most intimate album yet, giving listeners a glimpse into the band's personal journey as artists. As drummer Matt Helder perfectly explains, Arctic Monkeys "picks up right where they left off."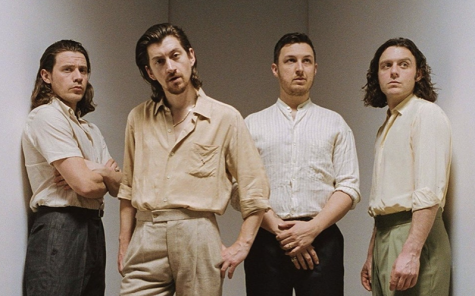 Mysterious and moody, this album lets listeners get under the hood of the band. Listeners can press the brakes on their busy lives and become fully immersed in the message the band shares with those who pay attention. The lyrical journey of the album begins with "There'd Better Be A Mirrorball," which also happens to be the lead single.
A gentle indication that the album will be unlike anything the band has ever released before, frontman Alex Turner sings a tender reflection of maturity and hopeful romanticism, including complex lyrics fans of Arctic Monkeys are no strangers to. Although the short single took a few listens to get fully used to, the Grammy-nominated song is easily one of the strongest on the album. I adore Alex Turner's high notes, and I can't help but think of Taylor Swift's "Mirrorball" when I see the title. Swiftie easter egg, anyone? 
"
and that's exactly the aim of Arctic Monkeys with this record: to modernize their seemingly old-fashioned musical goals. "
Moving on to "I Ain't Quite Where I Think I Am" and its portrayal of an inability to relate and fit in with fellow party guests, the album just keeps getting better. Honing in on that growing thematic sense of maturation and evolution, the catchy, quick lyrics are a reflection of the band's new age. References to the 70's disco scene, modern DJ keypads, and a groovy and nonsensical hallucinogenic feel combine the old with the new, and that's exactly the aim of Arctic Monkeys with this record: to modernize their seemingly old-fashioned musical goals. After all, the 5 bandmates are physically much older than their entrance into the music industry in 2005. 17 years have passed since; it's no wonder they've changed as a band. They're getting older, and although I love the album, it's admittedly right up my 48-year-old dad's alley.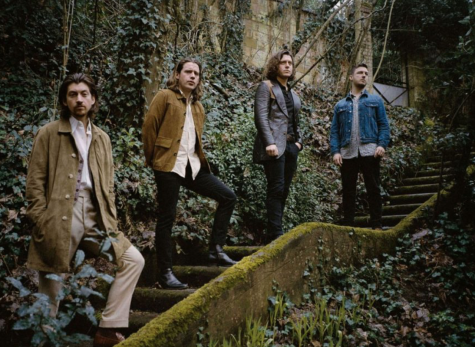 Ironically enough, this sound change was intentional — something that the band directly addresses in the album's lyrics. "Puncturing your bubble of relatability with your horrible new sound" from "Sculptures of Anything Goes," the third song in the album and my personal favorite, is just one example. Despite the song opening with a massive, booming bass that actually sounds the most similar  to the previous rock style of Whatever People Say I am, That's What I'm Not, Humbug, and AM, the theme of a new identity is most easily found in this track.
It's easy to see why the song is a common fan favorite—although The Car and TBH&C are undeniably excellent records, many fans of Arctic Monkeys have a soft spot for the familiar garage band style of earlier albums. "Sculptures of Anything Goes" is an easy pill to swallow and a comfortable ode to their more popular past. 
Despite its insane lyricism and sounds that could only be called groovy, some listeners go so far as to call The Car unlistenable. It's no secret that both new and old fans alike are begging for a recreation of the widely popular and Internet-famous AM album, misunderstanding the band's intentions for their future—despite Alex Turner previously claiming the goal of the band is to make their music sound good in the car. As we can see in the new record's album art of an abandoned car, it's clear that this notion is long gone; it's time for fans to catch up.  
With Arctic Monkeys' recent announcement of an American tour, we can only imagine what the band has in store for us. Will they surprise skeptics with a return of grungy leather jackets and flashy guitars, or more mature styles that reflect the album?  The Car might have been a risky release, but perhaps their change is for the better: after all, the only way to drive into the future is to bid farewell to the past.