To All The Asians Misrepresented Before
Is this really the Asian representation we've been waiting for?
Jo Koy, a famous Filipino comedian once said, "That's one thing I pride myself on, that I'm Asian. All I really know is my Asian heritage."
I'm sure that's how many of us Asians feel for our own heritage, hence the reason we feel a tinge of excitement whenever we see fellow Asians represented in the media. Whether it be through a character or celebrity, there is something so satisfying about having your identity being recognized and acknowledged for once. However, while the media has progressed to represent a larger range of ethnicities, there is still progress to be made. 
"
How can Jenny Han claim to be the "Asian representation that we need" when it's not even a focus or truly acknowledged? "
This is especially true for Asian representation in Western media. For instance, the highly-praised Jenny Han: the media glorifies her work as the epitome of Asian representation, but it really isn't. It is Wasian representation (White and Asian). There is a distinction to be made between having a fully Asian character versus a Wasian one, and although being Wasian is entirely valid, it is not the only Asian representation that should air.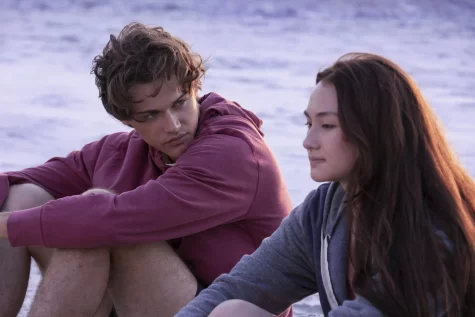 While Han's To All the Boys trilogy on Netflix does a good job at portraying Korean culture—at least in the 2nd and 3rd movie—what's saddening about the author's TV series The Summer I Turned Pretty is that that same sentiment doesn't carry on.
In fact, the main character, Belly, doesn't acknowledge her Asian heritage at all in the adapted Amazon Prime series. So, how can Jenny Han be the "Asian representation that we need" when her Asian heritage is not even a focus or truly acknowledged?
Another issue with such representation is stereotypes. To quote Jenny Han, "There is power in seeing a face that looks like yours do something, be someone. There is power in moving from the sidelines to the center."
But when the media portrays a whole ethnic group under the same preface of "nerdy Asian kid with a heavy accent," that power is taken away. We are reduced to a comedic trope, our culture turned into a joke. Look at Ravi from Jessie or Duk Dong from Sixteen Candles, two examples of the repeated box we are put into. And while the said "nerdy" stereotype is applicable to some, the portrayal is still harmful for viewers who see the only characters that they have to look up to as this stereotype.
Of course the existence of Wasian idols is something to be celebrated, but the glorification of these celebs as fully Asian representation is harmful to not only the Filipino community, but also other Asian groups. Being Filipino myself, growing up there was little to no representation in Western media of Filipino culture, so I was elated when I saw that there were celebs making it mainstream.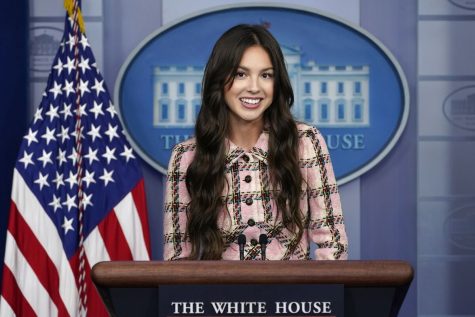 Olivia Rodrigo, Catriona Gray, Pia Wurtzbach: what do all of these celebs have in common? Well, they are claiming "Filipino representation" in Western media when in reality, once again, it is Wasian. But if we settle only for this, we perpetuate the idea that that is the only way Asians can be represented: when the white half is present. And we maintain a Western beauty standard by showing these celebs with non-traditional Asian features.
As Mulan said, "When will my reflection show who I am inside?" That is exactly how younger audiences will feel when their "representation" doesn't really look like them. We shouldn't have to settle for partial Asian representation. It is up to us to hold the media accountable and seek the representation we deserve.