Marvel's Marketing Fluke or a Franchise Ending Flaw?
Why has Marvel dropped off so dramatically after Avengers: Endgame and Infinity War?
256 million, 152 million, and 105 million. While you may think that these numbers are the sheer amount of trailers Marvel releases before their films, this is actually the number of viewers that watched the three most popular Marvel trailers during the pinnacle of Marvel's success. But surprisingly, the average number of views for recent Marvel trailers tops out at only about 40 million views. This trend indicates that there may be something that Marvel has been doing wrong recently, but what exactly is it?
"
These "surprises" lacked authenticity and weren't intricately woven into the storyline; rather, they were slapped on like a bright, tacky bumper sticker on a new Lambo."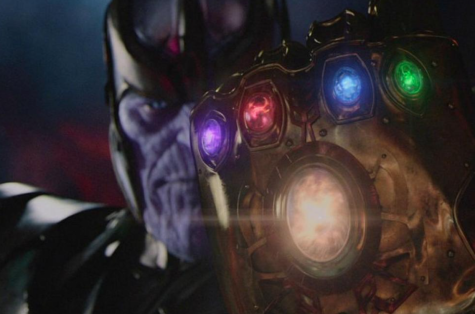 Ever since I saw Thanos put on the Infinity Gauntlet and ominously stare at me in Avengers: Age of Ultron (2015), I felt myself excitingly waiting for the culmination of the Infinity Saga for 4 years. They released more films shortly after, building Marvel's storyline film by film. But while I enjoyed watching all of the movies, I was afraid that Marvel might eventually lose its popularity.
Now, no matter how hard Marvel tries to squeeze cheers and applauses out of long-awaited cameos like Mr. Fantastic in Doctor Strange: Multiverse of Madness (2022), my hands lay limp on the seat, refusing to applaud. I mostly blamed the lousy introduction to Mr. Fantastic on the film itself, but then I realized that other Marvel easter eggs and cameos simply didn't carry the same weight as before. These "surprises" lacked authenticity and weren't intricately woven into the storyline; rather, they were slapped on like a bright, tacky bumper sticker on a new Lambo.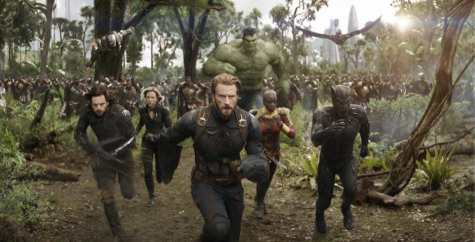 An explanation of this phenomenon can be best described with one important economic term: inflation. Simply put, inflation is defined as the more we have of something, the less overall value it has. In 2008, Marvel had two jobs: to release films in theaters and to tease the next Marvel movie through trailers shown in the theaters. But because people transitioned to watching trailers through YouTube more frequently than watching the trailers in the theaters, they are now always up to date on the majority of the Marvel content. Online trailers could be beneficial, but they operate as a double-edged sword. Nowadays, Marvel has the capability of uploading different TV advertisements every day, which usually reveal more and more of the movie in order to get more YouTube views and social media outreach. But this marketing technique can spoil parts of the movie that we might not know if we were in a YouTube-less 2008. Last year, I was very excited for Shang Chi: Legend of the Ten Rings after seeing the first trailer, but I was disappointed because the majority of the notable settings, characters, and dialogue were taken directly from the trailers.
Marvel's recent decline in hype can easily be attributed to the deluge of trailers they drop every day for months before the movie comes out. Considering that all of us are waiting for Black Panther 2 to come out in November, it will be interesting to see if Marvel will pursue this marketing strategy, or if they might catch on and take an alternate approach. Although we cannot recreate the hype that existed ten years ago, it might be in our best interest to use every ounce of our patience to resist watching the newest trailer, so we can make our movie experience more valuable, gram by gram.