Kylie Swim: Sink or Swim?
Is Kylie Jenner's new swimwear line, Kylie Swim, just another PR scandal used to gain fame?
The Kardashian-Jenners have come out with so many lines and products over the years it is honestly hard to keep track. From clothes to makeup, hair, diet pills, and more these women have certainly mastered how to sell a product.
Kris Jenner, the Kardashian-Jenner's mother, is a big supporter and marketer of these products. The extensive list of her kids' businesses in her Instagram bio tells enough about their enterprises and which is most successful, including one new and intriguing brand: Kylie Swim. This swimwear line is a new addition to the laundry list of enterprises the Kardashian-Jenners have introduced over the last few years; but like many of their early business ventures, Kylie Swim hasn't exactly been succeeding. After all these years of brand-building the family has done, is it rare for a product to struggle this much? So much so that some claim the failure was planned?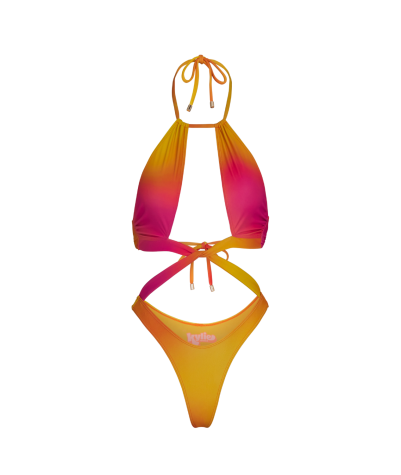 The main complaints about the line are its poor quality, jacked up prices, and extreme lack of coverage. The Kardashian-Jenners may be known for their iconic, Instagram-worthy bathing suits and extremely fit physiques, but these suits seemed to step outside the line of a sellable product. Kylie Jenner ran with recent trends of cutouts and complicated designs but left little room within those cutouts to actually make suits wearable, not only excluding women of all sizes but also lowering overall sales due to trouble the lack of fabric creates. In terms of quality, most reviews couldn't quite understand the concept. Why would someone like Kylie Jenner willingly release a product of such poor quality and put the brand's reputation at risk, especially after having product scandals in the past? One reasonable theory to explain the launch is none other than PR. 
Considering the fame and attention they've gained in the past, one can argue that the Kardashian-Jenners are built from PR scandals. Whether these improprieties were intentional or not, they have certainly helped the family gain attention and relevance. Though scandals and products are different, the Kardashian-Jenners have utilized the media for brand promotion before. They admitted to using the paparazzi to promote the 2018 Yeezy campaign, which was shot solely by the paparazzi as Kim changed looks and went from place to place in the newest Yeezy fashion.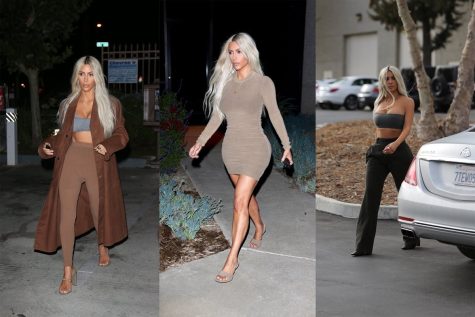 With that in mind, it wouldn't be implausible to say that Kylie Jenner is using the swimwear scandal to garner attention. With their show "Keeping Up With the Kardashians" on a standstill until sometime in 2022 and the launch of another brand—Kylie Baby—on the way, Kylie could be using this disastrous launch to stay relevant and in people's conversations. On the flip side Kylie Swim could be a distraction from other parts of her life like her pregnancy. With a lot on the horizon for Kylie, it makes sense that she might try to redirect fans attention, and what better than a scandal to keep people's attention away from a more enticing story. 
Whatever motivation, Kylie Swim was another prime example of the Kardashian-Jenners using PR and the media to stay relevant, but what happens when fans catch on? Will they still be able to trust a Kylie product or will they always be searching for something more, and is that really the point? 
It may seem impossible for anyone to control the media's stories and view of them and their products, but the Kardashian-Jenners seem to do so fairly well simply by being talked about. Perhaps this is their strategy; by staying relevant and in the public eye it does not matter if the reviews are bad or good, money will be made, which could quite possibly be a reason this family has continued to make headlines since the early 2000's. Social media is such an all consuming reality of our modern world that it's next to impossible for a person to curate their image and what is said about them, but attention, curated or not, might be all a brand really needs and that's exactly what the Kardashian-Jenners have proven.