Apocalypse Radio: A Review of "Dawn FM"
A review of The Weeknd's newly released "Dawn FM"
February 19, 2022
Dawn FM is like flicking on the radio moments before you head into the light. That's almost exactly how Canadian artist Abel Tesfaye, also known as The Weeknd, described his latest concept album. Part of a long-running, perhaps "meta" story arc, Dawn FM is the narrative sequel to The Weeknd's 2020 album, After Hours.
To embody our new protagonist's character development after learning about the "Blinding Lights" of media and fame, Dawn FM was released with almost no press fanfare—perfectly opposite to the viral success of its predecessor. That album ends with "Until I Bleed Out," where the main character, personifying Tesfaye himself, gets killed off after overdosing in the back of an ambulance. If After Hours is death and everything that leads up to it, Dawn FM asks the question: what comes after?
"
Tesfaye, like all of us, runs from reflection—he doesn't want to experience death and realize that he hasn't truly lived
But the album isn't depressing despite its questioning of the reality of life itself. Instead, it does what The Weeknd has always done best: turn terrifyingly mortal concepts into radio earworms. One of my favorite songs on the album is "Take My Breath," whose catchy chorus is "Take my breath away, and make it last forever." That's terribly grim, but one can't help but hum along and tap out the infectious beat.
A quip I do have with the album is that it lacks musical interest. The lyrics in every song always inspire deep thought—but one doesn't always have the time to psychoanalyze an artist and his history during their car ride to school. For less lyrically complex songs, like "Best Friends," the continuously static electronic instruments and rhythms can become monotonous after a few listens. Such frequent repetition quickly becomes off-putting for an album meant to tell an ever-evolving story. However, that complaint can be rationalized by realizing that Tesfaye is intrinsically a storyteller, songwriter, and singer—and those elements become the focus of his music. His strength is in writing, and the combined lyrical power of every song really does make this album a near no-skip.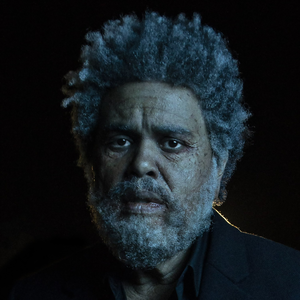 Dawn FM—or death radio—continues on with the mortal theme of the twilight zone, the in-between of death, and whatever comes after in "A Tale By Quincy." Featuring Quincy Jones, an 88-year-old American producer who co-wrote the song, it posthumously reflects on the long, hard life of an old American man.
Even though it reflects Jones' story literally, the metaphorical themes of 20/20 hindsight on past trauma codify what Tesfaye is terrified to see at his own death. Jones finished the song with "Looking back is a b****, isn't it?" Tesfaye, like all of us, runs from reflection—he doesn't want to experience death and realize that he hasn't truly lived. Jones' spoken line, in my opinion, is the most important on Dawn FM, an album about going into the future—and being wholly afraid to look back.