Spider-Man: No Way Home & The Revival of Andrew Garfield
A review of the new release Spider-Man: No Way Home & an analysis of Andrew Garfield and his place in the acting world
It seems Andrew Garfield, who made an appearance in the newest Spider-Man release, has made his way back home, coming full circle after being cast as Spider-Man in The Amazing Spider-Man (2012). But how has Garfield grown since then? And does No Way Home live up to the hype?
In A Nutshell: A No Way Home Review
By Ellie Fasoli
Who knew that Marvel could give us the best Christmas Present? No production company knows how to lure people into the theaters and produce what the fans actually want more than Marvel.
When I was little, every one of my favorite episodes in Disney or Nickelodeon shows were always the crossover episodes. There was always something so satisfying about being able to see characters from different shows pop up and interact with each other. The trailer had already confirmed that No Way Home would include villains from the past Spider-Man movies, and there had been speculation of whether or not Andrew Garfield and Tobey Maguire would be returning to the Marvel stage, so naturally I bought my ticket as soon as possible and just as most have stated, it did not disappoint.
 Spider-Man: No Way Home begins when Spider-Man is revealed to be Peter Parker (Tom Holland's Version), leaving him and his friends to be under constant press surveillance. In a failed attempt to create a spell that makes everyone forget who Spider-Man is, the multiverse is opened, bringing in twenty years of the Spider-Man series characters.
What is most prominent in this movie is it's overwhelming feeling of nostalgia and how it plays into the movie. The actors were able to come back into the characters we have adored for so many years and create chemistry with each other on the screen. This whole movie felt like a coming of age film while simultaneously being a classic comic book film adaptation—which made it feel like a blast into the 2000s.
This movie was also one of the first instances where we have seen the multiverse that Marvel has recently been experimenting with. By being able to bring back past characters in a smart way, Marvel has opened up a world of possibilities in future movies. No Way Home is the perfect example of giving us what we asked for by using the multiverse because of smart plot production from the creators and great acting from the actors.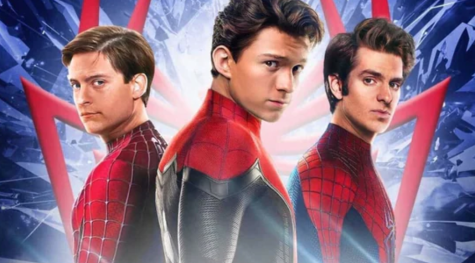 The Revival of Andrew Garfield: A Trend or a Permanent Move to the Top?
By Nicole Hartman
During the months leading up to the release of Spider-Man: No Way Home, you could not go onto Twitter or Instagram without seeing a clip of Andrew Garfield failing to hide his role in the upcoming Spider-man movie. He was on a press tour for his new movie, the critically acclaimed Tick, Tick… Boom! and was constantly being asked about whether he made an appearance in the new movie. When the newest Marvel installation finally hit theaters, Garfield was reestablished as a popular celebrity and his version of Peter Parker was revived — the first time in years that Garfield had been a part of mainstream cinema since The Amazing Spider-Man 2. When he starred as Peter Parker in 2012, he became a teen heartthrob. Then he did what Tobey Maguire arguably failed to do, which was become a respected actor, while not completely ignoring his Spider-Man past. He was nominated for best actor at the Oscars in 2017 for his performance in Hacksaw Ridge, and again in 2022 for his performance as Johnathan Larson in Tick, Tick… Boom!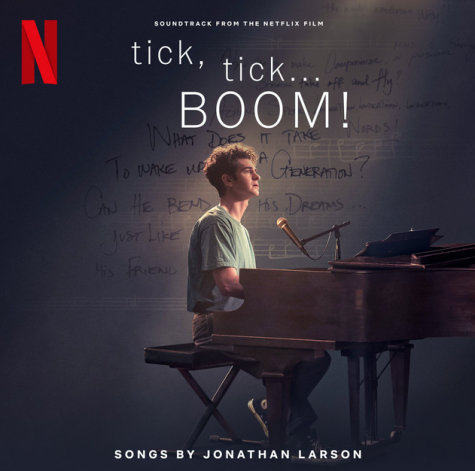 Along with the resurgence of Garfield's image, his past relationship with Amazing Spider-Man co-star Emma Stone was trending and swooned over. A clip from an interview with Garfield talking about Stone, where he compares her to a "shot of espresso" and says she was "bathed in sunlight" went viral as a TikTok audio. Edits of Garfield just rambling about some obscure thought he had in the middle of an interview paired with his high-pitched cackle made him so charming and appealing. Paired with his comment about Stone, social media fell in love with him again, just as they had in 2012.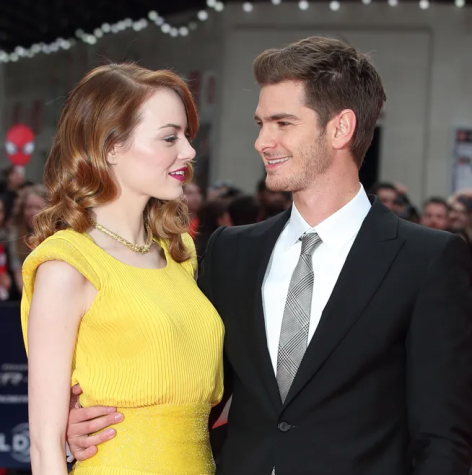 His list of movies is quite short, at sixteen movies over the course of a fifteen-year long career, as Garfield has referred to himself as quite picky and says he will only accept a role if he feels that he is the definite and only choice for the film. He won't take part in something unless he is completely in love with it, and therefore the quality of his movies and performances are outstanding. And with each successive role that Garfield has taken, we can see his growth as an actor—one example is his old versus new takes on the role of Peter Parker.
Garfield is the person and worker who we should all aspire to be, someone who genuinely cares about their work and is 100% passionate about each project they take on. Imagine what the entertainment industry would be like if every actor didn't take on roles for the money and fame, but because they wanted to tell a story. This is the ideal industry that Garfield, consciously or unconsciously, represents, and the industry we need. In truth, the fact that Andrew Garfield is trending right now does not mean that he has not always been at the top. It doesn't matter if he is not trending next week, or even for the next year, because Garfield has proven that he does not need to be in the limelight to be thriving, and perfecting his craft.