An Accomodating Advocate on Campus
A feature on the Academic Resource Coordination (ARC) program at Mitty.
Nestled within the 100 wing is the office of the Academic Resource Coordination (ARC) program, which strives to provide resources to students with learning differences to help them succeed. The program grants various accommodations to these students, including extended time on tests and essays, use of audiobooks, access to spellcheck, calculators, and notes from class, and preferential classroom seating. Currently, ARC serves roughly 150 students at Mitty.
Before the establishment of ARC, the Counseling Department led the coordination with students with known learning differences to ensure they had access to accommodations on standardized tests. The ARC program was then established in the late 1990s to "provide more comprehensive and structural support to struggling students," states Mrs. Bea Scott, the current ARC coordinator. Having started with 80 students, the program has seen significant growth and has helped many students over the years. 
According to Mrs. Scott, the current program mainly serves as a "liaison between the students, parents, and teachers" to help them work together and address the needs of students. Usually, a parent contacts the school administration with the concern that the student is struggling in class or with knowledge of a learning difference. After an official diagnosis, the student is enrolled in the program and is largely responsible for communicating with their teachers on what accommodations they need. Mrs. Scott and the program in general serve to encourage that communication and ensure the general success of the student.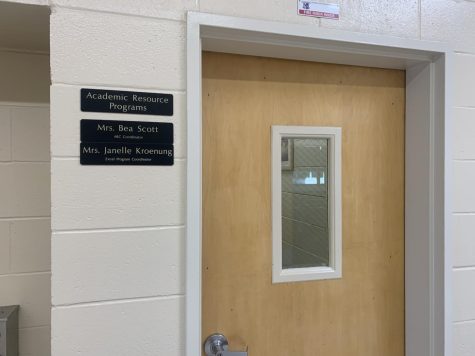 Because teachers make adjustments to give ARC members accommodations in the classroom, some students feel that teachers may hold an impatient and insensitive attitude. Combined with the stigma of learning differences, these students may feel like a burden to teachers. This challenge is especially present for ARC students who are a part of AP or Honors classes. Senior Erin Larmore explains, "The attitude that a lot of AP and Honors teachers have is that because you're an AP or Honors student, you're considered smarter so you shouldn't need this extra time. [However], we still need support." In addition, since students are required to find time to take the sometimes lengthy tests, scheduling can often be difficult. Larmore recalls a time she had to hurry through a math test while eating lunch at the same time: "I actually ended up being late to my next class. It was really stressful trying to do both."
In spite of these difficulties, the accommodations provided by ARC have been greatly beneficial to the students. "If I did not have [the extra time], I probably would not be passing my classes, or I would be extremely stressed out," senior Jay Morrison explains. Additionally, Mrs. Scott feels that extended time assists many students, and that the final exam program, which gives ARC students more time on finals, is a valuable resource. She expresses a "hope that students feel like they have an advocate in the ARC program." 
"
I have witnessed students with significant learning differences and other struggles thrive and excel at Mitty.
— Mrs. Bea Scott, ARC Coordinator
The program has resulted in more awareness of learning differences and a corresponding de-stigmatization of the topic. According to Mrs. Scott, when ARC students share their struggles, "it raises teachers' awareness about learning differences and mental health." Additionally, faculty training sessions conducted jointly by ARC and the Excel Program have helped to inform teachers and "animate them to re-think teaching practices," adds Mrs. Scott.
Although it faces various challenges, the ARC program continues to support students at Mitty. According to Mrs. Scott, there exists a common and harmful misconception that at a high-achieving, academically rigorous school, students with learning differences are unable to succeed. Her experience with the ARC program proves otherwise: "I have witnessed students with significant learning differences and other struggles thrive and excel at Mitty."