Mitty Returns to Campus Amidst Omicron Surge
A look into how Mitty used distance learning and expanded COVID-testing capabilities to handle the Omicron surge after Winter Break.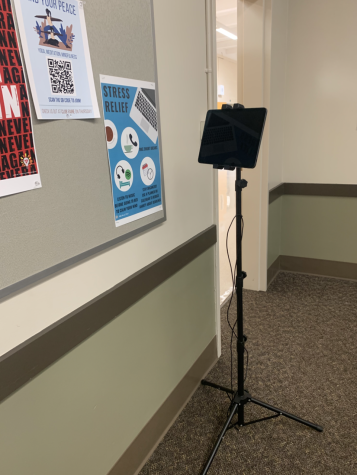 As the holiday season this year came to a close and school was around the corner, some students were filled with anxiety about the upcoming semester while many others looked forward to reuniting with their friends and teachers.
On January 2, three days prior to the return to school, AMHS families received an email from Principal Ms. Kate Caputo which altered some of these feelings. In light of the Omicron variant and growing COVID-19 cases, instead of a full in-person return to campus, students would spend their first week of the Spring Semester in distance learning.
For sophomores, juniors, and seniors, it brought back memories of breakout rooms and lonely lunches, while for freshman it would be their first time going to high school on Zoom. However, distance learning would only be temporary and would allow students and faculty to get tested before returning safely to campus. This decision was made after careful consideration by the COVID-19 Response Team, headed by Mr. Keith Mathews, associate principal. The team is responsible for all COVID-related matters including enforcing county protocols, regulating on-campus testing, and deciding the best course of action for keeping Mitty students safe. 
As students who had recently tested positive remained at home, the week of distance learning built a safer environment for the students returning to campus. It proved a successful preventive measure from a widespread outbreak, which could have resulted in a prolonged period of distance learning. Most importantly, it reassured students that their chance of exposure at school was low due to proactive measures being taken by the school.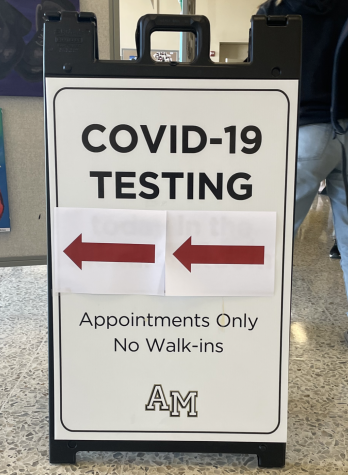 While Mitty tried to obtain Rapid Tests to prevent having to do PCR tests which would call for a week of distance learning due to their 2-3 day wait period, the state could not provide enough Rapid Tests to the school. Mitty thus continued to partner with GVP (Global Virus Pass), which organized testing by allowing students to make appointments and view their results through the GVP platform. 
In order to accommodate an increased amount of testing after break, as Mitty recommends students test once a month, Ms. Caputo states, "We communicated with our provider to do multiple days and filled them out to have ample slots for students to get tested." 
Measures were not only taken to expand testing, but to accommodate students who tested positive and were studying at home. The COVID Response team emphasized that students who tested positive for COVID-19 and were symptomatic need not be compelled to participate in school at all–rather, they should focus on getting better. If students who tested positive had few symptoms or were asymptomatic, they were allowed to participate in class at home via Zoom. iPads for students to observe the class were placed in each room.
However, in contrast to the interactive learning experience that was part of hybrid and distance learning, Ms. Caputo describes this experience as having the perspective of  a  "fly on a wall": students would be able to look into the classroom but would not necessarily be able to participate in discussions or do group work.  
"
I can't see that bright smile when someone understands the irony of a poem."
— Mr. Keith Mathews
This whole experience has been a challenge for teachers and students alike, and there have been obstacles every step of the way. Mr. Mathews expresses one of the drawbacks of masks in his English class: "I can't see that bright smile when someone understands the irony of a poem."