The Downfall of Brandy Melville
Allegations of racism, antisemitism, and fatphobia against Brandy Melville CEO, Stephan Marsan
Brandy Melville has a reputation for being a trendy fast fashion clothing store that attracts a specific crowd of customers: thin, usually white, teenage girls. Also commonly known for its problematic one-size-fits-all policy—never above a size 4—along with its history of hiring primarily white employees, Brandy's most recent controversy has become a hot topic.
"
Marsan's blatant display of fatphobia and racism is projected through his teen-targeted stores, continuing the alleged legacy of racism and body shaming."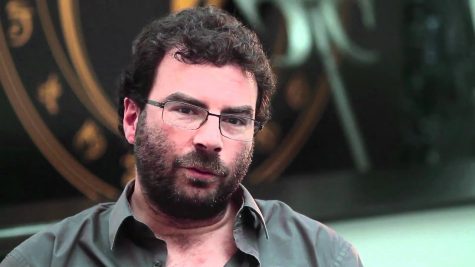 If the lack of diversity inside the store wasn't enough to convince you of the issues with Brandy, allegations of racism, antisemitism, and body shaming have all been made against the Italian CEO, Stephan Marsan, within the past three months.  He, along with many other top Brandy executives, have been alleged to make jokes about Adolf Hitler and the Holocaust in a messaging group chat; Marsan even went as far as to photoshop his face onto Hitler's body and send it.
Marsan's antisemitic jokes make clear that Brandy is not welcoming of all cultures and backgrounds. Moreover, Luca Rotando, the former senior vice president and whistleblower, said in an interview with Insider, "If she was Black, if she was fat…[Marsan] didn't want them in the store." With the fast fashion industry being so problematic already, his outrageous comments only add on to the long list of issues with Brandy, permanently staining and besmirching their reputation.
It is indeed saddening how so many teens are willing to put such concerns aside to satiate their hunger for a Eurocentric beauty standard that excludes people of color and plus size body types. This is the root problem of Brandy's entire existence as a brand, and as we continue to learn more of its hard truths, the demise of this hip, trendy store will no doubt follow.
Change lies in the hands of the main targets of Brandy: us. Boycotting the store and educating others about it will not only be a step in the right direction, but will also prove that consumers do have the power to reject unethical brands like Brandy Melville.