Together Again (& Not for the First Time): Will Yeaman & the Stage
Mitty's Performing Arts wouldn't shine without its stars. Will Yeaman shines bright.
When you hear the name Will Yeaman, what do you think? No doubt, the word "performer" likely comes to mind. Hammy, hilarious, and confident, the Mitty senior's stage presence has been a mainstay of Mitty's Performing Arts program for all four years of his high school career. Most recently, Mr. Yeaman left his audience rolling with laughter in his 20th show ever as the dim-witted and ever-memorable Igor—excuse me, Eye-gor—in Mitty's fall show Young Frankenstein. 
Sitting down and talking with Will shines another spotlight on the legend we know on stage. He still exudes that certain flair only Will Yeaman has, but beyond his hysterical comedic timing is an introspective, passionate young man who sees performing as less of a hobby and more of a lifelong art and dream. 
"Performing is a two-way street," he reflects, echoing a saying by Mitty's own Mrs. Folena. "It takes two pieces to put on a performance; you need a performer and you need an observer. So not only do I love playing characters and making people laugh, but also it's important for the audience to escape. To get away. To enjoy a performance and live for a moment within a different world."
Fittingly, that is exactly what Will does. From the strange and magical virtual stage of Puffs to the (long-awaited!) first musical on Thomas Kinkade's stage since 2020, Young Frankenstein, his devotion to whichever character he plays unfailingly pays off. On the stage, he is no longer Will Yeaman: He is a different person who brings the show to his audience. With humor, fun, and a little bit of stage magic, Will transports the audience to an alternate world free of the daily stresses we experience.
Asked if he wanted to pursue a career in theatre, anyone could have guessed the answer: "Ohmygosh, yes. 100%. I do wanna study this in college…it's what I love to do. I can't see myself doing anything else in life."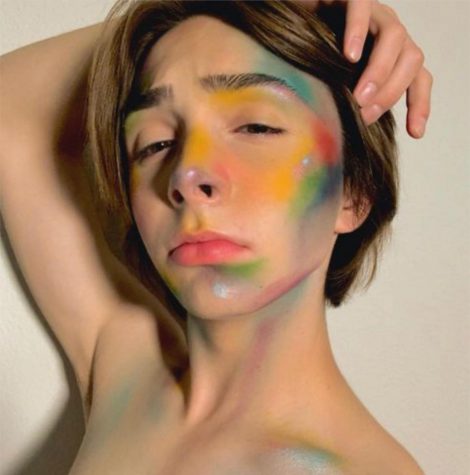 Don't be surprised if you see Will on a movie screen some day in the near future, either. With his best friend, Mitty's own Miguel Bayon Jacobson, Will dabbles in the realm of short film, not too far from its cousin, the stage. "Honestly, I'd say my dream is to one day be in a feature film," he declares proudly. Better get your autographs in while you can, folks! 
Perhaps most importantly, theatre has reinforced Will's confident self-identity: As an "out" and proud gay man, as a drag enthusiast, and as a person. "I…hid for a long time from, not my identity, but from the label of 'gay.' I felt as if everybody made assumptions. I don't think it was a big surprise when I came out, but what it gave me was so much more freedom and power."
And it is because of this freedom and power that Will concerns himself so much with telling these diverse stories. "Theatre is about using your voice. You're overcoming stage fright and being able to communicate with people. So…I think that theatre can prepare one to express oneself with other people." 
"A sense of social justice and equity, in a way, is ever present in the theatre community," he says. "It's diverse and eclectic; there are so many different viewpoints, and I've connected with so many other self-identified queer people through theatre. I have become far more comfortable and grounded because of those friendships I have made in theatre." 
Will has been more present than ever in his fight for equality in his dearly beloved theatre, strongly believing in the power of using religion for love, equality, and justice.   
"I really don't care what other people think about my identity," he said, "even though I'm a people pleaser. That's one thing that I'm like 'well, if you're not gonna support my identity, then I just don't really have time for you."