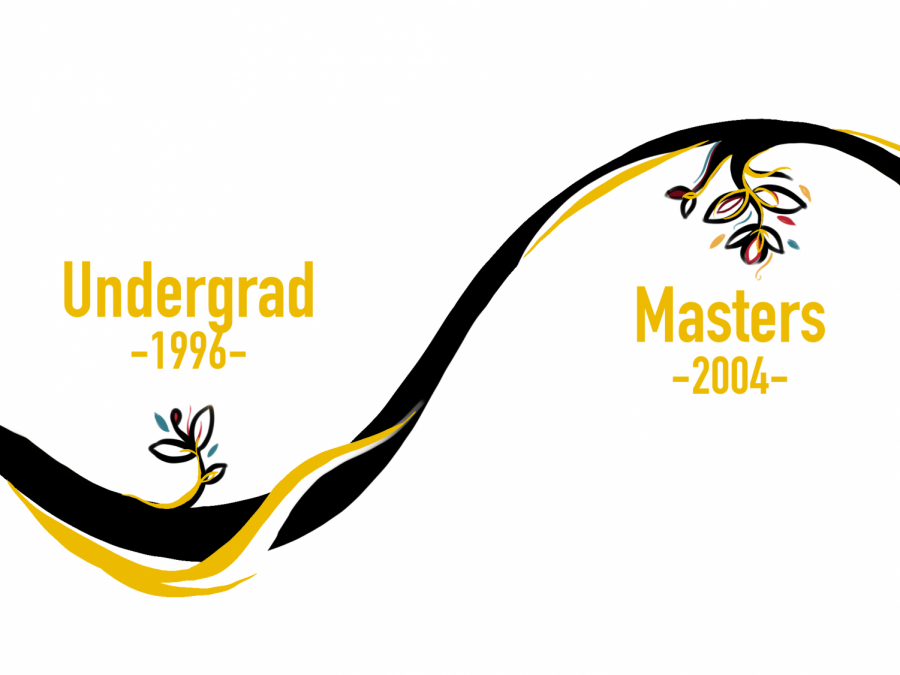 From Monarch, to Bronco, to Monarch Again
Mrs. Latanya Hilton continued to excel in her academic career even after graduating from Mitty in 1992 when she went on to attend Santa Clara University in the fall. Just as she did during high school, she stood out in both academics and extracurriculars throughout her college career. She also earned recognition for her leadership in areas ranging from performing arts to communications, such as when she was awarded the Igwebuike Award for Excellence in Leadership in 1996 and the Justin T. McCarthy Award for Communication & Journalism in the same year.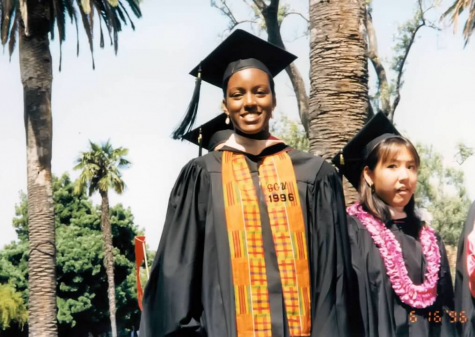 As a prominent member of the class of 1996, Mrs. Hilton graduated from Santa Clara with an undergraduate degree in Marketing, Communications and Ethnic Studies. However, after graduating, she didn't quite feel like her time as a student was over, first working, then eventually returning to Santa Clara and graduating with a Master of Business Administration in 2004. She then transitioned into working back at the university as a member of their Admissions Department. This involved, as she details, "recruiting Black and Brown students to the university and really creating creative strategies and pathways to not only get them to campus, but also to ensure that they were successful once they got there." 
Despite spending so much time at Santa Clara, Mrs. Hilton never stopped being a Monarch, becoming Mitty's Admissions Director and later working on the fundraising team. Eventually she became the Executive Director for Advancement, where she was tasked with "coordinating time, treasure and talent as a resource" for Mitty. This experience, along with assisting a separate non-profit organization in initiating their own fundraising department by raising over 30 million dollars, was what inspired her to launch her own consulting company: The Ambassador's Circle.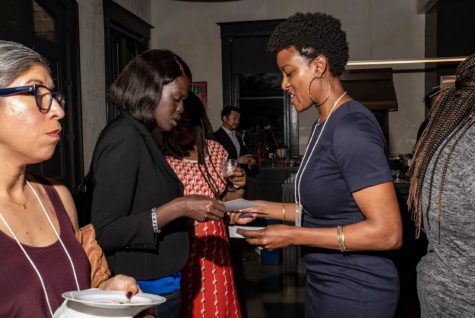 As a founding member of The Ambassador's Circle, Mrs. Hilton worked with a wide range of people such as social justice leaders and survivors of violent crime to amplify their voices across the nation. While working alongside the Californians for Safety and Justice and Alliance for Safety and Justice, which aid families and individuals who have gone through severe trauma, including domestic abuse, community violence, and sexual assault or abuse, Mrs. Hilton learned how to be a more compassionate leader. She and her company reached out to potential clients by "producing a series of events at state capitals across the country, understanding and respecting the courage that it took for them to be honest about the things that had happened to them, and then using it to be able to impact policy change, and organize their communities and other survivors." 
Because of these experiences, Mrs. Hilton will always strive to ensure that students and staff alike see Mitty as not only an educational facility, but a place where they can feel safe and respected. As an alumna of Archbishop Mitty, she hopes that she can continue to foster an environment where everyone is invited to a supportive community and create long-lasting friendships and relationships. "My career has been really kind of an interesting weave and an interesting journey to bring me back here to this role in Educational Leadership, but it's kind of a mix of all of my experience," Mrs. Hilton reflects. "I think that will help me in this role for sure."