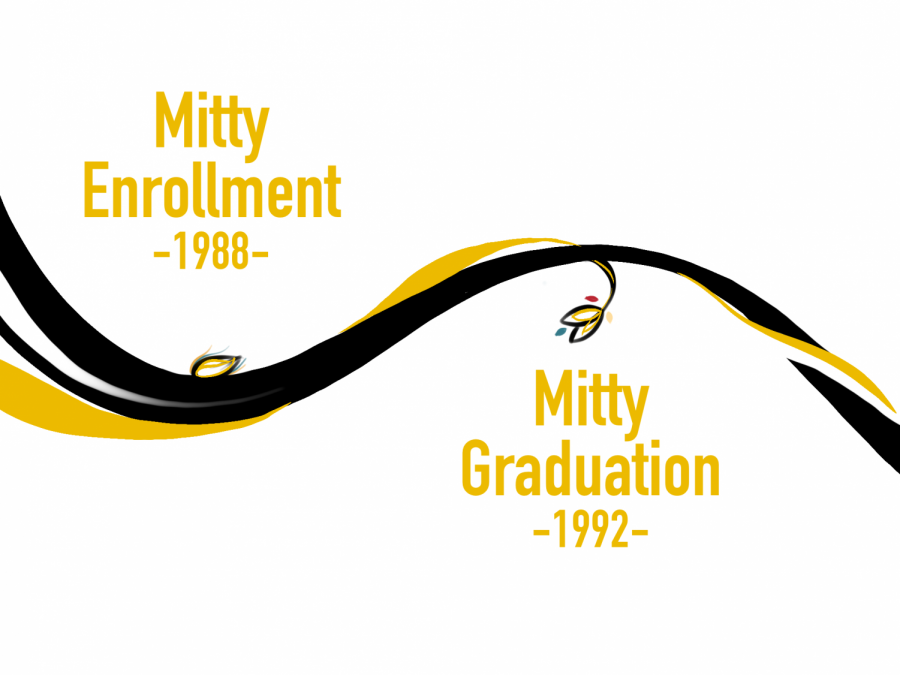 The Early Days: Mrs. Hilton as a Monarch
In 1988, Mrs. Hilton took her first step onto the Mitty campus like many preceding her and a great many following.
With her body poised, hands extended, and face geared towards the stretching expanse of students in the Schott Family Commons, President Latanya Hilton opted for a reflection designed to strike a chord in the heart of every student yearning for their own place in the Mitty community: "When I began my education at Mitty, frankly I had a long journey to feeling at home." While simple in nature, in the statement lies the almost Herculean task of assuaging the restless fear that lies behind many students: the fear of isolation. This fear was no stranger to Mrs. Hilton during her Mitty days, and her journey may echo those charting their own path at Mitty.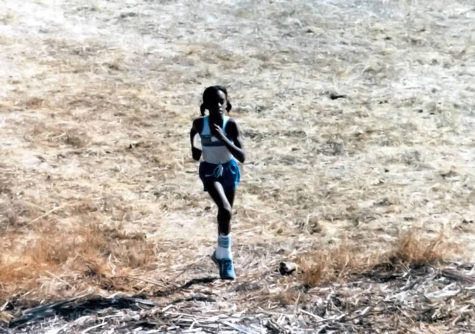 Such a journey takes root in 1988 where President Latanya Hilton, at the time named Latanya Johnson, took her first step onto the Mitty campus, mirroring the actions of the many preceding her and the great many following. In her opening assembly speech, she contemplated her days as a budding Mitty student: "I was still trying to adjust from my freshman year at Mitty… I've always been tall so my desire to 'blend in' didn't really pan out." True to her word, her height was often a hallmark to all who knew her. "She was a young rascal. And you know she was tall at that time. You kinda stand out if you're over six foot and being a female," recollects her former Geometry Honors teacher, Mr. Bill Abb. However, height was not the only mark that distinguished her from the Mitty crowd as she found herself isolated both culturally and socially. Part of the financial aid package she had received entailed summer work study, which is where she crossed paths with Athletics Director Mr. Brian Eagleson, her former classmate and colleague: "Both of us were on work study. And so my job during the weekends, and especially during the summer, was to paint the hallways behind the cafeteria… So our lunch breaks would be together—for our 15 minute break periods we'd be together." Despite ethnic and socio-economic differences, Mrs. Hilton resolutely decided, "I was supposed to be here and I eventually thrived here at Mitty." And thrive she did.
"
…I leave the room and you've come in, you're going to get the same genuine touch, and the same integrity and sincerity would be in the conversation."
— Mr. Brian Eagleson, Athletics Director
"She worked really hard, very conscientiously," says Mr. Abb. "You know, there were no parent phone calls on her," he jokes fondly, "Whenever I interacted with her, it reminded me of me, because I try not to ever have a bad day. She always looked sharp, always polished, always super friendly." Teachers and classmates alike found that their interactions with Mrs. Hilton revealed an earnestness that could only be explained by her character. In recalling his previous interactions with Mrs. Hilton, Mr. Eagelson details, "She can be talking to me, and we have a candid direct conversation, I leave the room and you've come in, you're going to get the same genuine touch, and the same integrity and sincerity would be in the conversation." Mr. Mathews admired this very same quality: "Each person gets her full attention and her full respect in the conversation. And that's special."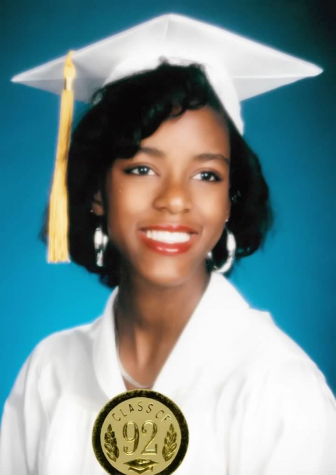 Over the duration of her time as a Mitty student, Mrs. Hilton was also a crucial part of the track team: " I ran varsity track, and cross country all four years here at Mitty," Mrs. Hilton affirms. Associate Principal Mr. Keith Mathews recounts, "She was one of our leading track and field athletes, literally, she had qualified four straight years for the state championships in track as a sprinter and as a member of our relay team." Mrs. Hilton nostalgically recalls, "You know, we were a high power track team. We were going to state finals every year. We were winning CCS and the relays."
Beyond the realm of the athletic world, her talents as a vocalist won the hearts of many. Regarding her love for music, Mrs. Hilton says, "I'm a singer and songwriter. And I love to perform and I love music." During her time at Mitty, her talents did not go unnoticed. In fact, it was at Mitty where Mrs. Hilton was part of a quartet of vocalists, with performances spanning talent shows as well as athletic games. In a recollection of her past performances, Mr. Mathews divulges, "She and two of her classmates actually performed as the opening act of the very first Black and Gold Gala back in 1991. It was out at the Mountain Winery in Los Gatos. It was outside, and the headliner was Ray Charles." Her talents even garnered the attention of Mr. Eagleson, whose wedding she sang at: "It was very important to my wife and I that our wedding be small and personal . . . And we knew which people we wanted involved in the ceremony. But when we came up with the idea of, 'Hey, we should ask Latanya to sing at it.' It was like, 'Oh, yeah, that's perfect.' And so it made the day complete for me, you having your best friends alongside you on the altar." And thus, with this resounding impact of hers lingering throughout the school, Mrs. Hilton graduated Mitty as the class of '92, closing a chapter of her life to navigate the next path of her journey.