Essential Watches & Listens for This Fall
Film, TV, and music recommendations for autumn
The leaves are falling, the weather is changing, and I just bought mini pumpkins to decorate my house. Pumpkin spice lattes are out, sweaters are in, and rain should be falling soon — it's finally autumn! Fall entertainment, ranging from old classics to new releases, is a necessity for getting into the pumpkin spice mood. Lucky for you, I've done the work and come up with a list of the best (in my opinion) films, shows, and music for this fall. So sit back, relax, and light a candle!
Fall Films & TV
Gilmore Girls (2000-2007): My absolute favorite. Gilmore Girls, a quintessential 2000's show centered aroud the relationship between Lorelai Gilmore and her daughter Rory, is set in small town Stars Hollow — where it looks like fall every day. If you haven't already watched Gilmore Girls, what are you waiting for? And if you already have: what better time is there than now to binge the whole show again from the beginning?
Notable mention: Season 3 Episode 9 ("A Deep-Fried Korean Thanksgiving").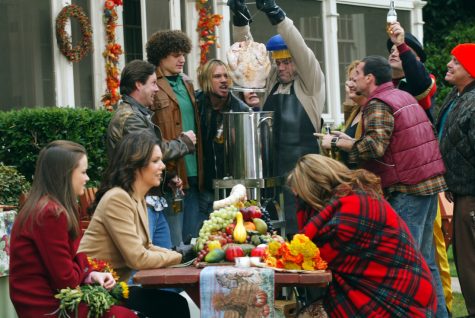 Hocus Pocus (1993): Halloween. Witches. What more could you ask for? From stressing about the coven of witches that have come back to life to rooting for the kids that inadvertently caused chaos, Hocus Pocus is definitely worth a rewatch every single Halloween.
This is Us (2016-present): Centered around an imperfect but very real family, This is Us is heartwarming in a way very few shows are. There's an emotional Thanksgiving episode in every season except Season 5, so be prepared for heartbreak. In case you're just rewatching and need a quick list of the Thanksgiving episodes to search for, we've got your back.
Notable mentions: Season 1 Episode 8 ("Pilgrim Rick"), Season 2 Episode 10 ("Number 3"), Season 3 Episode 8 ("Six Thanksgivings"), Season 4 Episode 9 ("So Long, Marianne").
Girl vs. Monster (2012): I know, I know, another Halloween movie, but this one is a classic from our childhoods! Who wouldn't want to watch Skylar (Olivia Holt) and Ryan (Luke Benward) manage to repair the chaos Skylar creates by (wait for it…) releasing the monster Deimata? I genuinely can't count the number of times I've watched it — this iconic Disney Channel original manages to suck me in every time.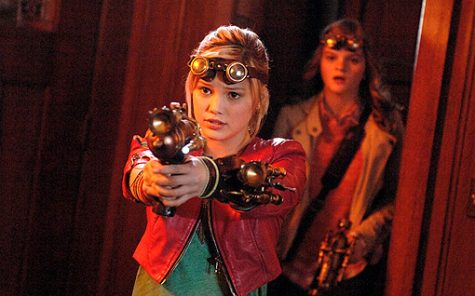 Little Women (2019): Did someone say "comfort movie?" Maybe it's the town setting, the March sisters' interactions with Laurie, or the authentic portrayal of sisterhood, but the overall atmosphere of Greta Gerwig's Little Women makes it by far my favorite film to watch in the autumn.
Fall Music:
Red (2012), Folklore (2020), and Evermore (2020) by Taylor Swift: If anyone can write an album to get you in the fall mood, it's Taylor. And she's proven that it doesn't matter what genre of music you listen to — fall is for everyone! With songs such as "State of Grace" and "Red" on Red, "gold rush" and "willow" on evermore, and "cardigan" and "mirrorball" on folklore, there's a song for anyone who wants to get into both the fall and Taylor moods at the same time.
Hozier (2014) by Hozier: From "Take Me to Church" to "In the Woods Somewhere," this album is perfect for those of us who like the dark, cold atmosphere of fall. Pro-tip: Hozier's vibe pairs very well with the Halloween movies recommended above!
Ashlyn (2021) by Ashe: This album makes me feel so sentimental. "Moral of the Story" and "Till Forever Falls Apart" almost make me cry on each listen, and the stories of young love and heartbreak just feed more into the desire to dance in the rain, cozy up next to the fireplace, and drink hot chocolate on a walk in the park.
Honorable Mention — "we fell in love in october" by girl in red: The title itself says it all. The nostalgic and warm feeling of this essential autumnal song makes you imagine a pile of red and orange leaves crunching under your boots as you take a stroll, holding the hand of your significant other.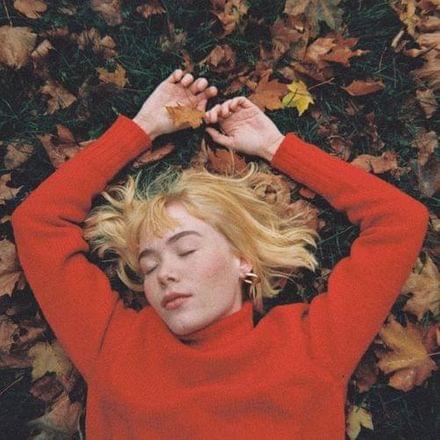 Just imagine. This weekend, curled up under your blankets, binge-watching the shows and movies on this list or grabbing a book and playing these albums on repeat. You can hear the rain pattering outside, and you have a steaming cup of tea or coffee next to you. Whether you decide to start with Gilmore Girls to get that quintessential small-town fix, or with Hocus Pocus and Hozier for a Halloween moment, this list is here to make your fall the most autumnal it can possibly be.