Zooming Through the Year with Tech Crew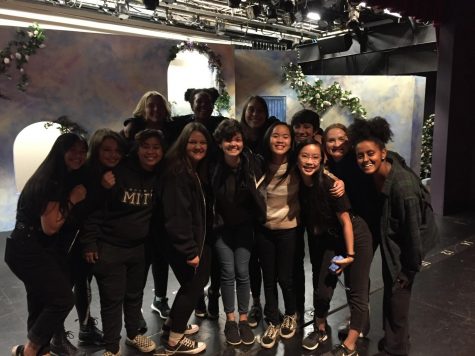 Our idea of the theater has become synonymous with its stage: the talented actors and actresses basking in the spotlight, accompanied by glittering costumes and a swelling soundtrack. Yet, even the prime front-row seats only offer a view of half of the production. When it comes to Archbishop Mitty's plays and musicals, we often don't consider what's going on behind the scenes—which is exactly what the AMHS Tech Crew intends.
Since the advent of the pandemic, we have mourned the subsequent loss of in-person stage productions, but none as much as the theater tech crew, including senior Danielle Slaughter. Ironically, Danielle used to complain about the time investment required by tech crew in-person; by their final tech week, crew members would spend every single day on campus, sometimes for over twelve hours. However, she now realizes that this time and experience were being taken for granted. 
While the online tech crew is less challenging and work-intensive overall, logging on to Zoom each day became more repetitive than engaging. Many roles were completely eliminated in light of virtual productions, such as the lighting, decorations, and props crews. Other tasks remained, like the sound effects department, but were scaled down to a single crew member. There were fewer responsibilities to go around, less active work, and limited interaction with the other members.  
Above all else, the lost time to connect and be together became the most formidable challenge to overcome. Although they still socialized with each other outside of meetings, there were fewer opportunities to bond as a whole team. As a senior, Danielle will not be able to experience many of those events again, especially attending the cast parties and going out for dinner.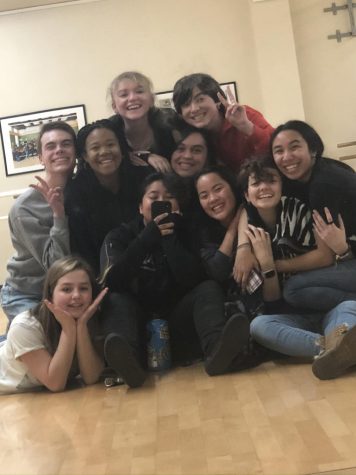 However, according to Danielle, the ultimate goal of the tech crew still stands: "It isn't necessarily about putting on the most perfect and best show. It's more about putting on a show that people can completely lose themselves to and forget that they're watching a play or a musical." Each person has an understanding that they are vital to this collective; the beauty of the tech crew is its interconnectedness. In fact, Danielle's greatest regret is not joining the crew sooner. Looking back, she wished she had branched out and engaged in different roles, now having lost that opportunity. 
Danielle finds that when you're part of a team of people you care about and love, work doesn't even feel like work: "In the same way the audience forgets they're watching a show, I forget that I'm working on its production."