Epoch Education: DEI Training
Mitty partners with Epoch Education for a faculty and staff diversity training program.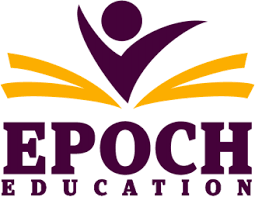 In December of last year, Mitty released a document containing DEI Strategic Initiatives as part of its vision to ensure Mitty "will be an inclusive community in which it is consistently evident that diversity is welcomed, respected, and valued; equitable policies and practices are in use; everyone feels safe and supported; and all members of the community learn to be culturally competent leaders who advocate for equitable treatment of others within and beyond AMHS."
These initiatives—created by the school administration and DEI Committee—were based on feedback from the listening sessions that took place over the summer. They included the goal of having the professional development program train administration, faculty, and staff to better lead a diverse student population. Consequently, Mitty partnered with Epoch Education to conduct a diversity training program consisting of six faculty development days conducted over two years. 
Epoch Education is a DEI training organization that, according to their website, caters to groups seeking "to create a culture where people appreciate each other's differences and give each other the freedom to be their best." They have stated that their DEI training sessions will help participants "reflect on personal biases and deficit beliefs, navigate challenging conversations in a productive, safe and mutually respectful way, and explore systemic barriers to equity." 
Director of Diversity, Equity, and Inclusion, Ms. Patsy Vargas, stated that the school "chose Epoch Education because their mission and focus aligned with our school focus," and in an email to students, Principal and Interim President Ms. Kate Caputo elaborated, "We know that this valuable partnership will provide resources to better enable our faculty and staff to support our students and ensure that AMHS is a place of welcome and inclusion for all."
A "Flipped Classroom" 
---
Before the Zoom training sessions, the faculty and staff were assigned readings, videos, and reflections to work through at home. Epoch Education stated that "most of our programming is delivered in a "flipped classroom" model that allows participants to process the initial learning content on their own and then debrief with a small cohort in a facilitated, safe environment." They explained the goal was to provide "training and practice in our Compassionate Dialogue Framework along with other equity focus areas such as identifying bias, challenging stereotypes, and building strong, inclusive relationships."
Mr. Bill Kroenung, Religious Studies Teacher, says the at-home portion took him roughly forty-five minutes to an hour. He recalled, "We looked at critical race theory, we looked at common stereotypes and prejudices, thriving as a racially conscious person, and more. We learned some pretty advanced theories about racial consciousness, but they always did a really good job at connecting it to real people and real interactions that we might have with students and with each other. For example, when we talked about implicit bias, they would give us a series of tools and frameworks to help us in that area and to practice in real life."
Different Voices and Perspectives
---
For the Zoom training sessions, Mitty faculty and staff were divided into smaller groups for discussion and reflection, with each group led by an Epoch Equity Trainer. Much of the time was spent either in discussion amongst the entire group or in breakout rooms with two or three participants. Teachers reported staying with the same Epoch Educator through all three of the sessions this year.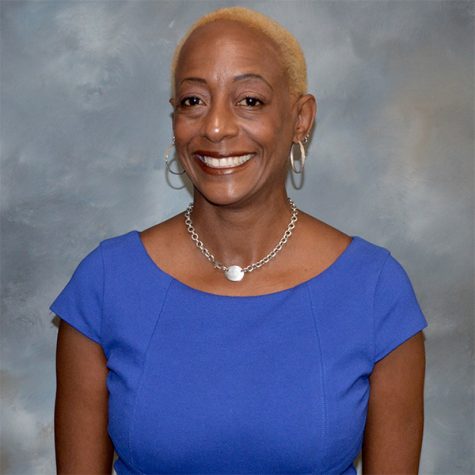 According to Epoch Education, this period for discussion and interaction is extremely important: "Our clients find that having dedicated time and space to work through these issues together is pivotal to finding and implementing inclusive and sustainable solutions."
For Religious Studies Teacher Ms. Christina McDougall this was certainly the case. She shared, "At the end of the day, a big reason our country since this summer is experiencing such a reckoning with race is that for so long we have not talked about it. I think that allowing ourselves to sit in the discomfort of having those conversations is perhaps the most important part of this training for me." She expanded on the importance of dialogue, saying, "Sometimes it's not even just the conversation itself. It is that I had a conversation, and I felt uneasy, and then later I had to sit and think about why did I feel uncomfortable talking to my colleague about that? What was behind it? What might have she been thinking? What was I thinking? To really pull back the layers or walk away and say, 'Oh man, I wish I had thought to include this'––I think that's all part of the process." 
Student Activities Director, Mr. Greg Walker, likewise commented on this process, noting it "allows each faculty members some space to evaluate where they are in this spectrum of awareness. For some people, it's 'this is how I feel based on an experience.' But for a lot of people, it could be: 'I've never had this experience.' So the training that they are doing, the articles that they are reading. and the simulations that are happening will allow people who maybe haven't been connected to some of those experiences to realize that they exist and that there's a different point of view from what they've been exposed to. It enables people to see where they are on the path of the journey. It'd be silly to expect everybody to be in the same place, but ideally, the individual learning transcends into the greater conversation where everybody feels comfortable progressing along that journey." 
A Safe Space
---
An important part of the Epoch Education training is an environment of openness and active listening. As the organization shared, "Our programming sessions are very interactive and reflective and allow our facilitators to hear the different participants' voices and perspectives. We have appreciated the depth of the conversation in the sessions with the Mitty staff we have worked with so far."
Ms. Amanda Folena, English and Drama Teacher, reflected on her experience with the Equity Trainers: "The individuals that were leading the sessions always set the right tone—very warm, very open, yet not afraid of being fearless. In order for things to become more diverse, equitable, and inclusive, we have to always have dialogue. I think that our group leader was just so wonderful at finding ways to communicate with us, like 'Put things in the chat, tell me your experiences,' or she would watch us on Zoom."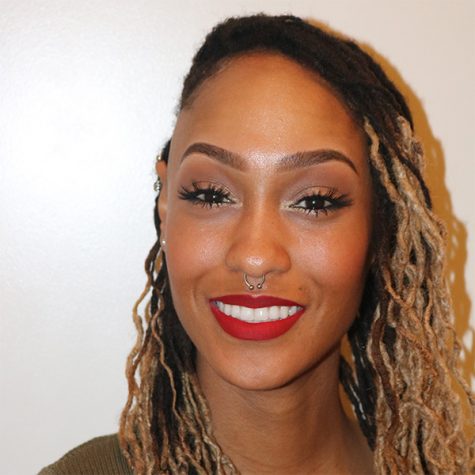 Mr. Walker remarked on how each session was tailored to its participants, "My trainer wasn't just going down a list of questions or bullet points or anything like that. It was unique because she had a teaching background. Students have probably been in a class where the teacher asks a question, and you have to wait it out before somebody answers. And the way she approached it initially was, 'Hey, I've been a teacher too, so I can just wait all day. It's not a rhetorical question.' It was putting us in the student's perspective. I think she also just provided, every single time we went into the meeting, a kind of a reiteration of the ground rules. This is a safe space. We're going to work to acknowledge everybody's opinions. We want to give everybody space to be open and honest. We're not judging anybody for the context with which they're going to speak and things of that nature. So every single opportunity, it felt like we were in a comfortable space to absorb the conversation. I can tell you I felt that way, but I can't speak for everybody else. I do think it at least opens the door for some people to hopefully feel a little bit more relaxed."
Mr. Kroenung was appreciative of how the leader of his group made everyone feel heard. "She had really strong active listening skills," Mr. Kroenung shared, "She was really good at being nonjudgmental with her listening. She wouldn't act shocked or surprised or seem concerned if we were honest. One of the things our trainer did effectively was always saying our names, which sounds like a small thing, but it's actually huge, especially since she has limited interaction with us." 
He continued, "People were really honest. It is interesting because these are people I used to see every day, so it was really good to connect with them. Something like this is very hard to do online when it is really sensitive, really potentially emotionally charged. As a teacher, I know there can be an awkwardness or fear about breakout rooms where you will have to talk to someone. But the sessions didn't have that. It didn't feel pressure-filled. Being able to talk about these things with other teachers felt at ease. It was a positive experience." 
A Chance for Personal Reflection
---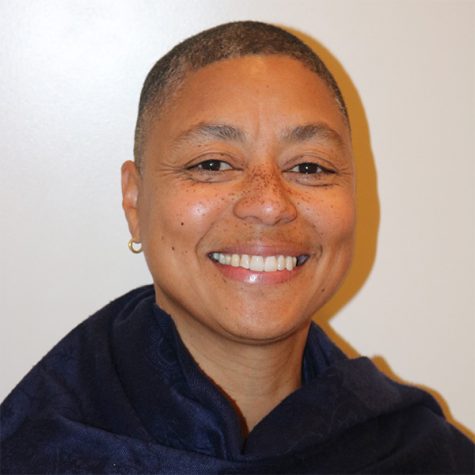 The Mitty faculty also shared some of the personal takeaways from these training sessions. For instance, Ms. McDougall shared: "I take seriously the dignity of all human persons. I think that this training is challenging me in many ways to continue to make that commitment. Sometimes you fail, and sometimes you fall short, but you have to continue to make that commitment. It's not just like you go through the training or you re-create a lesson, and you're done. You have to consciously be making that intentional choice to be anti-racist, to uphold the dignity of all people. This training is equipping me better with tools and challenging me to be consistent in it." She remarked on Mitty as a whole, "At the heart, this is a community that really strives to be inclusive and just and to take seriously our mission that everybody is created in the image and likeness of God."
Ms. Folena connected these Epoch Education training sessions to her own experiences, "When we first went into these sessions, the main point was talking about race. What is race? Race has been something that I have struggled with my whole life because my ethnicity is South American. I'm Latina. But my race—how the world sees me—is white. That's my racial identity. So I've always struggled because my ethnic identity has not necessarily matched my race. Growing up, seeing how people would treat my father versus me, not believing I was his daughter, calling him awful slurs. I mean, it's just been interesting because it was something that I've constantly struggled with because I have seen my family become targets of racial bias. But I have not because of how I look. It was just wonderful to be able to talk about that and to have an open discussion about that. Then to also acknowledge that even though my family has dealt with racial issues, As a result of white privilege, I understand that I can walk into a store, and usually, no one is following me around. I feel like we've been able to talk about our own experiences: people dealing with being racially profiled or racial bias or things of that nature."
For Mr. Kroenung, this dialogue allowed him to reflect on his positionality, "The last four years and this year have reminded all of us that implicit bias and race and ethnicities are very, very complex. I think we've really learned the difference between intent and impact. Your intent may be very good and kind and generous, but the impact that you make may be different–– your comments or actions may be interpreted differently. It is important to be aware of both of those. This training, I think, opened a lot of our eyes to the term 'white supremacy.' It used to be that most of us would think of a racist as someone that was particularly outspoken and explicit in their racism. But what some of the reading taught us is that white supremacy often doesn't look like that. It looks very different. It's very powerful and very subtle in terms of how representation works in business, in the media, and more."
In the Classroom
---
Mr. Walker noted how the trainings helped emphasize the need for diverse perspectives in learning material, noting that "history is based on the lens with which you view it, and hopefully this training is allowing our teachers to recognize that we need to teach you with the realization that students will grasp the material better if they see themselves in the material. There's always the opportunity for education to inspire, but I think inspiration is hard if you can't see yourself having done that really cool thing you're learning about. But as soon as you can, then I think that opens the doors to grasping the material." He went on to explain that "When I was in high school, it was much more common to think, 'This is what we learned in school. So this is probably what happened.' From a Black perspective, I had the recognition that, well, this isn't all that happened just because I had family who had different experiences, but I think in teaching we have to try to figure out a way to represent maybe whatever the text tells us, but then also to bring in some other materials and perspectives so that students have a more comprehensive education." 
Bringing more diversity into the curriculum is something that Ms. Folena has been applying in her English class, specifically as she worked to design a new unit. She stressed the importance of "making sure that I am not just teaching the canon, but making sure that I offer as many perspectives as possible, but from an honest standpoint, meaning that I didn't just pick this author because it happens to be a person of color. No, because I have gone out, and I have read, and I have digested. It takes work. It takes effort."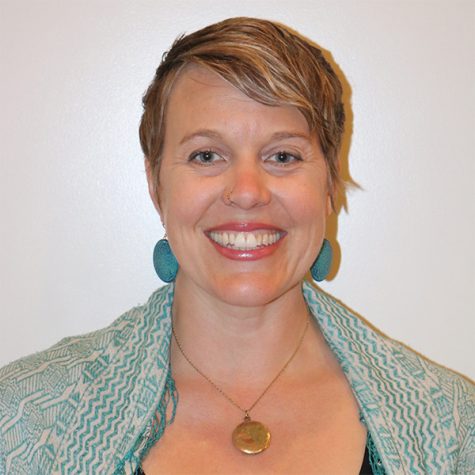 Additionally, one takeaway from the training that stuck out to numerous teachers was the Recognize, Interrupt, Repair protocol, or RIR. Mr. Kroenung explained how the faculty and staff learned, "The first step when you hear a statement is to recognize and reflect on what you think about when you hear the statement. How do you feel? What are your initial beliefs? Then, to interrupt and ask, 'What's the way that creates open and honest dialogue? What can I ask to understand the person's intent? How can I be empathetic as well as share how this impacts me or could impact others?'" Finally, as Ms. Folena stated, "then you repair, and I love that word: repair. We all have very specific experiences, and sometimes we can be shortsighted because of those experiences. And I think that being able to empathize, to really flesh something out—that is repairing, not to dismiss or lambaste, but to to offer an opportunity for discussion and truly understanding. Repairing is not instantaneous, it's going to take a little bit of time, but as long as that's your goal, then hopefully the end result is that you've learned something and that awareness will stick."
Ms. McDougall explained that the junior religion teachers ended up weaving this RIR protocol into the social justice curriculum. She stated, "We had students read an excerpt from Ibram X. Kendi's How to Be an Anti-Racist, and then we adapted the RIR Protocol to have them walk through generalized scenarios based on the lived experience of students on campus who have experienced oppression and marginalization. How would you recognize what's happening? How do you feel as you hear this happen? How would you interrupt it? And then how would you work to repair this in our community? It was incredible to be able to take something that was helpful for us individually as teachers, apply it to our curriculum, and walk students through it. And we acknowledge we're not experts. We're learning this with you too. We are saying this is something that was meaningful for us. Can we share and have a conversation? Have honest, real, and, sometimes, uncomfortable conversations with each other about what this looks like on our campus?"
Many teachers also noted how the training sessions were, in Mr. Kroenung's words, "a reminder that everyone has a story. It's a reminder not to make snap judgments about a student or what's behind their actions. It does give you pause to think, 'Okay, this student has perspectives that I never had and can't understand.'" Along similar lines, Ms. Folena said it helped strengthen her discipline of post-class reflecting: "How did that go? Was I able to address everyone's concerns? Am I including everyone, not just the students that want to talk, but also the students that maybe feel more inhibited? My intent is always to be welcoming, but inadvertently I might be isolating someone, and I don't ever want to do that. I might not always succeed, but creating an equitable situation where everyone can learn and feel like they are part of something is important because that's when people are able to take risks in their work and reach out more."
With all of this work, the Mitty teachers noted how learning and implementing anti-racism attitudes is, in the words of Ms. McDougall, "a lifelong process, and by no means are we there, nor are we there once we finish the Epoch Education training. As a Catholic educator, I want to continue re-evaluating the type of curriculum I create for my students and how I interact with my colleagues and my students."
A More Inclusive Mitty
---
When asked about how these training sessions could potentially impact Mitty as a whole in the future, Ms. Folena commented, "It's helping us find ways to connect and repair and make sure that everyone is valued, so I really hope we have more of these training sessions next year. And Patsy Vargas is just the most amazing woman ever. She's a role model, and I am so thrilled that she is leading us. And that her position exists and will continue to challenge all of us at school to make sure that this is a priority."
Ms. Folena also elaborated, "Hopefully, it inspires people to look beyond their comfort zone and beyond what they already know because I think that we try as teachers to fine-tune what we are going to teach you, but inevitably you constantly have to dive back in, and we redo. So I'm hoping that this prompts and inspires everyone to rethink: Is this the right text, or is this the right activity I should be doing? Just always shaking things up, seeking input—that's so important. We want to continue to grow."
Ms. McDougall agreed with the need for continuous reflection and growth, "I think institutions are human, and they're flawed, and they're broken. The events of this summer certainly underscore that. Our weariness of institutions is valid and should be taken seriously, but also, they're human—they can be changed. If we think that things are static, that is the real threat: if we think that how things have been is how they need to stay. I think reimagining the way things are in any institution allows for real growth. And I think when we allow our imaginations to be too limited, then that is a real threat to progress."
"The same is true of Mitty," she stated, "I think that it's a beautiful community that, for so many of us, allows us to thrive. But that's not to say that there aren't ways that we need to grow and change. And I think hearing from so many voices saying that our community has not allowed them to thrive has provided a sense of urgency. And it's upsetting to realize that we aren't always the community we strive to be. But, it's not like we do this training and check it off the list. If we take our mission seriously, then we're re-evaluating and thinking about what this looks like all across campus. How might all our programs create more inclusivity to incorporate and include students who might feel marginalized? Even beyond racial lines, whether that be gender expression, sexuality, socioeconomic status, or learning differences, I think that this is a launching place to begin to re-imagine if we really take seriously that we are created in the image and likeness of God, how can we continue to create a more just and loving and inclusive community? If we think that we're there, then that's a sign of failure because there's always room to grow and improve and to incorporate other voices." 
Mr. Walker shared a similar hope to Ms. Folena and Ms. McDougall for a more inclusive and welcoming community, "One of the more consistent messages every Archbishop Mitty a student receives is what? You all are made in the image and likeness of God. So what that means is to watch for those in the margins. Treat others as you would like to be treated. Speak up for those with no voice. And don't hate somebody because they're a different race than you, right? I think if we can get to a place where as a community, we embrace all of that, this becomes so much better as opposed to: We're going to deal with what's going on in Sacramento or in another part of the country, and we're going to really cherish the opportunity to see God in everybody when we're on an immersion trip. How about we do that everyday when we enter the parking lot at 7:45am? And I think if we can put that in the front of our minds as we interact with each other, everything we're doing just becomes so much more enhanced, and we get to our destination a lot quicker."