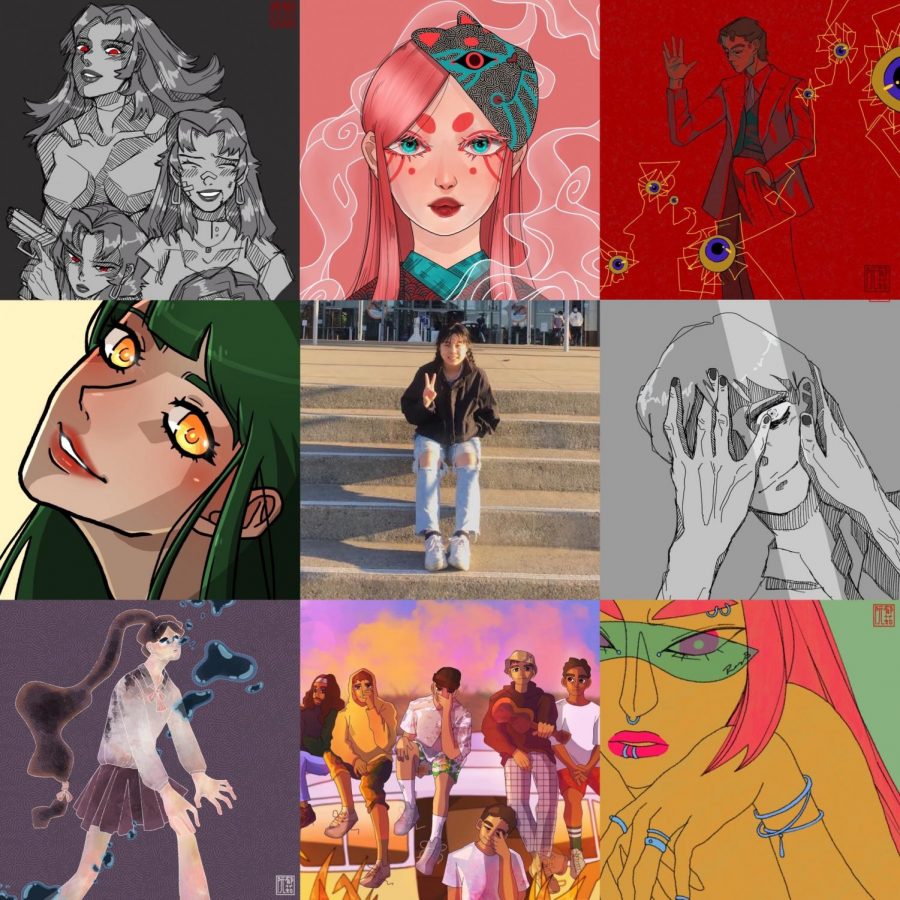 Cara Juan: Capturing the Beauty of the Unnoticed
In 2016, eleven-year-old Cara Juan won a writing contest for her self-illustrated short story, "Lost and Found Again." Each scene of the story was accompanied by impressive charcoal drawings, showcasing the budding talent of a young artist. Now a sixteen-year-old junior at Mitty, Cara giggles, a little embarrassed, as she pulls the small booklet out of a light pink binder that houses her childhood art. She explains to me that ever since she was young, she drew inspiration from the supernatural within nature: fairies, folklore, Greek mythology, and even the Warrior Cats book series. Now, as an aspiring animator, Cara funnels her creative talent into her captivating digital art.
"I definitely like to draw what I like to draw," she declares when asked about her style. Apparently, the admirers of her work— the almost 900 followers of her growing Instagram art account—like what she draws as well. But for Cara, there's more to art than winning contests and gaining followers.
"
I want to make something beautiful and timeless"
— Cara Juan
Artistry, as defined by Cara, is more than putting pencil to paper (or in her case, putting stylus to screen). It's more than the hours of work and effort dedicated to a single drawing or staying up late to erase and redo the many layers of a digital piece on Procreate. Life and art are dynamic forces that imitate each other. Or to put it in her words, "You're so strongly affected by the art you see around you."
The art she references isn't limited to traditional art forms, either. For Cara, artistic inspiration comes from her Taiwanese cultural background, specifically her annual summer trips to Taiwan. There, she appreciates the little things—the relieving gust of wind from the open door of a humid subway, the chime of church bells early in the morning, the uneven concrete on her usual walk to buy breakfast—that encapsulate the beauty of living. Her face lights up as she recounts these experiences, grinning and saying, "I'm not even romanticizing it; the act of slowing down and paying special attention to these things is just very wholesome to me." 
Appreciating what usually goes unnoticed is also one of the attributes of Cara's idol in the animation industry: Hayao Miyazaki. As the producer, screenwriter, and cofounder of Studio Ghibli, Miyazaki has directed Japan's most iconic feature films, including My Neighbor Totoro, Spirited Away, and many more. The beauty of his movies, she contemplates, is rooted in the escapism that they provide to their audience. To Cara, however, his best work lies in his darker, less idealistic films such as Howl's Moving Castle, which reflects Miyazaki's anti-war sentiment, and Princess Mononoke, which touches on the exploitation of disabled people and the need for environmental preservation.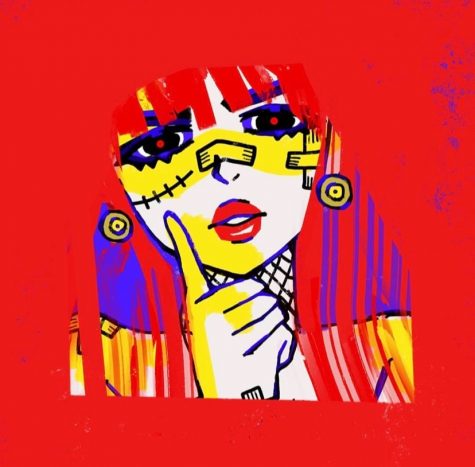 The ability to create beauty alongside hardship is the motivator for some of her pieces as well. "I want to make something as beautiful as Miyazaki has made, but I also want to capture how life truly is; it can't always just be rainbows and butterflies."
She tells me that each of the characters in her pieces has a backstory, just like the characters of animated films. As I admire a drawing depicting a stern-looking woman engulfed by a red background, Cara explains her thought process behind this piece. "I used the primary colors to make a statement. I imagine she has so many stitches and bandages because she got into a lot of fights when she was younger. The red symbolizes anger, mostly because people misunderstood her. She's the kind of character that acts super rash, makes a lot of bad decisions." 
Perhaps the most admirable of Cara's traits is her genuine passion and excitement for art, which shows in the giddiness of her voice and her ear-to-ear smile. "I want to make something beautiful and timeless," she expresses.
As I witness the passion of a true artist, I have no doubt that she will.