Opinion and Analysis: Jumping the COVID Vaccine Line
Two months after the first U.S. COVID-19 vaccination, Americans have watched—with growing ire—as wealthy and well-connected individuals exploit the vaccine distribution system, jumping the queue to receive vaccines despite not meeting eligibility criteria. The lack of federal coordination at the beginning of the immunization rollout, along with many other political and societal factors, has resulted in a confused medley of inconsistent rules and guidelines across the country. Without clear guidelines and unified strategy, the U.S. vaccination campaign has vastly underserved the most vulnerable communities while the privileged leverage their wealth and connections to elbow their way to the golden ticket.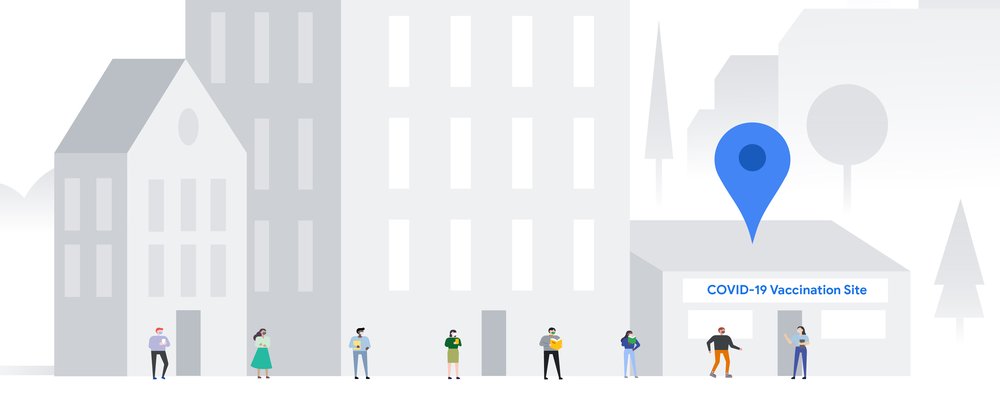 COVID-19's upheaval of normality has illuminated the ugly depths of capitalism's inherent entrenched inequalities and racial discrimination. Essential workers, low-income households, the elderly, and people of color (due to inequitable access to healthcare, higher levels of poverty, and raised likeliness to hold high-risk jobs), have suffered layoffs, evictions, and food insecurity; all the while, the world's ten richest men have seen their combined wealth increase by over half a trillion dollars from March through December. Oxfam International, part of the Fight Inequality Alliance, reported that this sum was "more than enough to pay for a COVID-19 vaccine for everyone and to ensure no one is pushed into poverty by the pandemic… the pandemic has ushered in the worst job crisis in over 90 years with hundreds of millions of people now underemployed or out of work."
In the vaccine rollout alone, headline after headline after headline has displayed the immense privilege allotted to the American bourgeoisie at the direct expense of the most vulnerable strata. A celebrity SoulCycle instructor received a vaccine as an 'educator.' 65 teachers and staff from the affluent Los Gatos Unified School District received vaccinations ahead of groups with priority and amid a vaccine shortage. And a Florida county commissioner limited a vaccine drive to the two richest—and overwhelmingly white—ZIP codes, then created a 'VIP list' of several people who were guaranteed appointments.
By failing to prioritize the most vulnerable, the vast racial and ethnic disparities that have characterized the pandemic can only be exacerbated.
"
"As of mid-January, only 17 states had publicly released race and ethnicity data on who is getting vaccinated—often with caveats that the data is incomplete. Other states are collecting the information, but have declined to release it citing similar quality issues. The CDC says 47 percent of vaccination data is missing information on race and ethnicity—a flaw public health experts say needs to be corrected as the pandemic enters a new, dangerous phase.""
— Politico
As of February 18, just 2.9% of the 6.2 million COVID vaccine doses administered in California have gone to Black people, despite the demographic making up 6.5% of California's population. And in Latinx communities, which constitute 39.4% of the state population, the disparity is even more egregious; just 16% of the administered doses went to Latinx people.
Notably, the state's data is incomplete—12.1% of vaccine recipients identified as a race labeled "other" and nearly 9% declined to give their race. Kiran Savage-Sangwan, the executive director of the California Pan-Ethnic Health Network, says, "That leaves a big gap and possibly masks more serious disparities. We should have much closer to a full representation of our race/ethnicity data than we do."
Cumulative data beginning from the first reported COVID-19 case in January 2020 reveals that Black and Latinx Californians have experienced the highest rates of death from COVID-19 in California, with the death rate for Black people at 7% higher than statewide and the death rate for Latinx people at 21% higher than statewide. 
Inequity in COVID-19 vaccine distribution is not a uniquely American phenomenon; it is happening across the world. These deplorable exhibitions of privilege are also being observed in other countries—like in Canada, when a millionaire couple traveled to an isolated community to receive vaccines intended for elderly members of the White River First Nation community; or in Spain, when around 500 politicians and public officials jumped the line for early vaccines intended for healthcare workers and the elderly.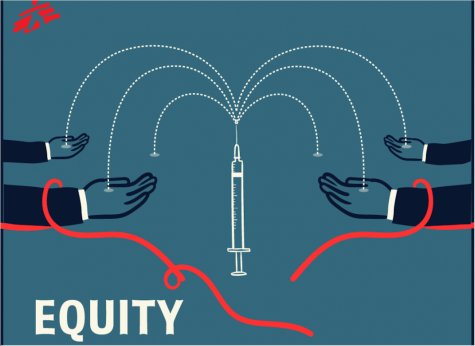 And on a global scale, the world's wealthiest nations, such as the U.S., U.K., and other European countries, are hoarding vaccines, leaving behind poorer nations that are already struggling for resources. On February 17, United Nations Secretary-General António Guterres slammed the "wildly uneven and unfair" distribution of vaccines, with 10 countries administering 75% of all vaccinations to date, leaving 130 countries without a single dose; he further called for a global effort to get all people in every country vaccinated as soon as possible.
A December 2020 New York Times analysis of data on vaccine contracts collected by Duke University, Unicef, and Airfinity reveals that while many poor nations may be able to vaccinate at most 20% of their populations in 2021, some of the world's richest countries have reserved enough doses for their own populations—multiple times over. According to the analysis, the European Union could vaccinate all of its residents twice, Britain and the U.S. could do so four times, and Canada six times. ONE Campaign, an anti-poverty organization, wrote in a report that wealthy nations "will not be doing any favors for their own citizens" if they continue to hoard the vaccines. 
"If the virus can thrive in any part of the world, the risk of new variants increases, and it is only a matter of time before strains emerge that undermine the vaccines and tools that have been developed to fight COVID-19," said the report. ONE Campaign reasons that failure to launch a successful and comprehensive global vaccination campaign would deny billions of people essential protection from COVID-19 and prolong the pandemic.
In the opening address to a World Health Organization Executive Board session on January 18, Director-General Tedros Adhanom Ghebreyesus said, "As the first vaccines begin to be deployed, the promise of equitable access is at serious risk. More than 39 million doses of vaccine have now been administered in at least 49 higher-income countries. Just 25 doses have been given in one lowest-income country. Not 25 million; not 25 thousand; just 25." 
He dubbed rich countries' "me-first approach" self-defeating, saying the richer countries would themselves remain at risk if they ignored the needs of the world's poorest and most vulnerable people, ultimately prolonging the pandemic and increasing human and economic suffering.
He continued, "I need to be blunt: the world is on the brink of a catastrophic moral failure—and the price of this failure will be paid with lives and livelihoods in the world's poorest countries."