The "Scammys" Return: The Biggest 2021 Grammy Snubs
As if 2020 needed any more surprises, the Recording Academy announced the 2021 Grammy nominations on November 24— and fans of various artists erupted in outrage. Every year, the Grammy Awards is heavily scrutinized for its selection of nominees and is often criticized for allegedly being swayed by connections and money. Though there's plenty to celebrate about this year's mostly female array of nominees, several renowned artists, hit songs, and beloved albums were severely neglected. Let's take a look at some of the biggest snubs of 2021 (in no particular order).
No The Weeknd, at all: If you have ever turned on the radio, you would know that The Weeknd should have been a front runner in several categories. His hit single "Blinding Lights" became the longest standing song in the top 10 of the Billboard Hot 100 chart—ever. However, just by looking at the Grammy nominations, it's impossible to tell that The Weeknd, otherwise known as Abel Tesfaye, made such a grand impact on music in 2020. The R&B singer-songwriter's acclaimed album, After Hours, was nowhere to be seen in any categories. Fans across the globe exploded in outrage and Tesfaye himself took to Twitter, stating, "The Grammys remain corrupt. You owe me, my fans and the industry transparency." Considering that in 2013, he had a total of 10 nominations, including major ones for "Can't Feel My Face" and his album Beauty Behind the Madness, the absence of his most recent hits on the nominations list is truly baffling. Despite the chaos and divisions that occurred in 2020, can't we all agree on The Weeknd's talent? Or at least that "Blinding Lights" dominated the year enough to earn some nod from the Recording Academy?
"
Though there's plenty to celebrate about this year's mostly female array of nominees, several renowned artists, hit songs, and beloved albums were severely neglected."
No love for Luke Combs' What You See Is What You Get: For all the country fans out there, the Grammy Awards ceremony is already considered offensive because of its limited four categories dedicated to country music. Of course, this means there are frequent missed opportunities to honor names in country music—especially for a ceremony that refers to itself as "Music's Biggest Night." In 2020, no one was as successful in country music as Luke Combs, yet he did not snag a single nomination. Collecting a total of 102.26 million weekly streams, his LP What You See Is What You Get broke the record for the largest streaming week for a country album during its debut week. It was also the second country album to reach No. 1 in 2020 and the first set to remain at the top for more than a week since Chris Stapleton's Traveller in 2015. Given its undeniable commercial success, it's hard to imagine that the Recording Academy could ignore Combs' album, but somehow they did. Perhaps one day, the Grammys will provide more recognition for country music and country fans will deem it worthwhile to dedicate their Sunday night to this awards show.
FINNEAS deserved a nomination for Best New Artist: Despite already holding five Grammy Awards, Finneas O'Connell could undoubtedly win four more this year: he co-wrote and produced Billie Eilish's "Everything I Ever Wanted," which is nominated for Best Pop Solo Performance, Record, and Song of the Year, alongside "No Time to Die," which is nominated for Best Song Written for Visual Media. While that doesn't sound like a snub, FINNEAS received no recognition from the Grammys as a solo artist. Although the 23-year-old repeatedly claims that he doesn't mind being known as "Billie Eilish's older brother," his debut EP, Blood Harmony, includes songs that range from radio-ready pop hits to stripped ballads that never lose their unique cinematic sound and perfectly display his expertise at telling stories. It should have been a no-brainer for the Recording Academy to nominate FINNEAS as best new artist.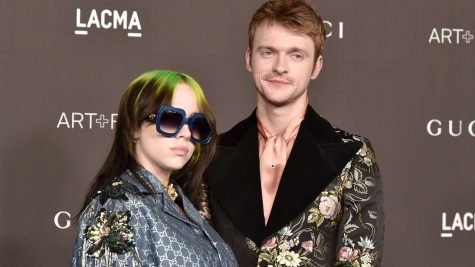 BTS ignored in major categories: In a perfectly just and fair world, the biggest band on the planet would have a larger presence at the 2021 Grammy Awards. Alas, the Recording Academy seems to enjoy upsetting fans by continuing to overlook the group's much-deserved recognition in major categories. In February of 2020, the band released their fourth Korean-language studio album, Map Of The Soul: 7, which quickly rose through the charts. The album shattered pre-order sales worldwide with a reported 4.02 million global pre-orders, making it the fastest-selling album of 2020. Once the album took to the shelves, it's remained the best-selling global album of the year and debuted at No. 1 on the Billboard 200. Although BTS was able to snag a nomination with their first all-English track—the wildly popular "Dynamite"—for Best Pop Duo/Group Performance, it seems inadequate considering their enormous success worldwide. I mean, seriously, Recording Academy, don't you know that music transcends language barriers?
From the global pandemic to the tense election, 2020 will undoubtedly be a year to remember. It's a beautiful year in Grammy land if you're Beyoncé, Dua Lipa, Phoebe Bridgers, or any of the other artists who deservedly racked up nominations for the 2021 awards; however, many other artists are left wondering why their hard work went ignored. Considering that everyone's hopes are pinned on 2021, the 2021 Grammys nomination list fails to provide the recognition that many artists deserved. It may be the Recording Academy's most embarrassing year yet—forever marked as The Scammys.