All the Gossip on Gossip Girl's Reboot
"Gossip Girl here: your one and only source into the scandalous lives of Manhattan's  elite"—but this time, our post is about Hollywood's elite. For those of us that didn't skip the intro of each episode, it was heartbreaking to hear these iconic opening lines for the last time in the finale.
Now, they say good things always have to come to an end, but thankfully that's not always true. Case in point: a Gossip Girl reboot! HBO Max announced a new show set eight years after the original series ended, and it features a whole new cast of characters—except, of course, the iconic Kristen Bell, who will be returning as the voice of Gossip Girl. All three of the reboot's producers (Josh Schwartz, Stephanie Savage, and Joshua Safran) agree that she simply is Gossip Girl.
The jury's still out on the rest of the show, though. Gossip Girl was simply iconic, so recreating its magic will be difficult. In addition, some of Gossip Girl's plotlines were controversial. Still, the reboot has potential, as it will include a significant amount of LGBTQ+ representation and a diverse cast.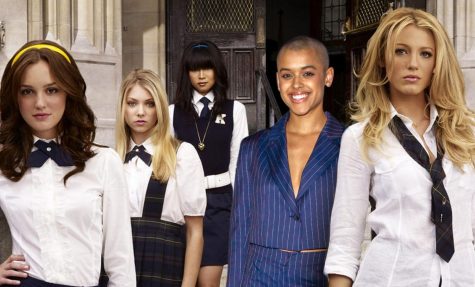 Despite its large audience, Gossip Girl has a history of being incredibly classist. The entire premise of the show is that siblings Dan and Jenny Humphrey live in Brooklyn and don't fit in with the Upper East Siders, who look down upon anyone in a lower economic class than themselves. This entitled behavior is glorified in the show through the actions of Upper East Siders like Blair Waldorf, who orders her maid around and reeks of entitlement. Even after depicting how terribly the wealthy kids treat others, the show didn't focus on how that. When Gossip Girl originally aired, the classism was easy to ignore because the political climate was different than it is today when the public has become more socially conscious. The average viewer might be more aware of issues now than they were thirteen years ago, so a revival of a show where classist behaviors are glossed over won't be acceptable today.
On the other hand, the reboot's reception will really depend on how it's written. With BIPOC actors like Jordan Alexander, Savannah Smith, and Whitney Peak starring, the new cast is much more diverse than the original one. Similarly, the producers plan to include much more LGBTQ+ representation. Since it is more acceptable to address social issues through the media today than it was in 2007, the reboot could expand on problems already addressed in the original. For example, Gossip Girl did support the feminist movement with strong female characters including Blair and her best friend from the Upper East Side, Serena van der Woodsen. Nowadays, practically any form of media is an opportunity to promote awareness of social issues, due to the fact that younger generations have begun to advocate more and more for what they believe in. As long as the reboot ensures that these characters' confidence doesn't directly stem from their socioeconomic station, it could definitely amplify the feminist themes Gossip Girl already had.  
No one can deny that Gossip Girl is iconic. But back in 2007, the show's elitism and lack of diversity slipped under the radar—which won't be the case today. While the reboot will fix some of this, the entire premise of the original is that the main characters are snobbish and entitled. In order for it to work today, the original story would have to drastically change, potentially losing what captivated audiences in the first place. In the wise words of Gossip Girl though, "One thing's for sure, anything is possible." XOXO—Gossip Girl.