Creating School Spirit on a Ghost Town Campus
How Student Government has met the challenge of maintaining the Mitty spirit virtually.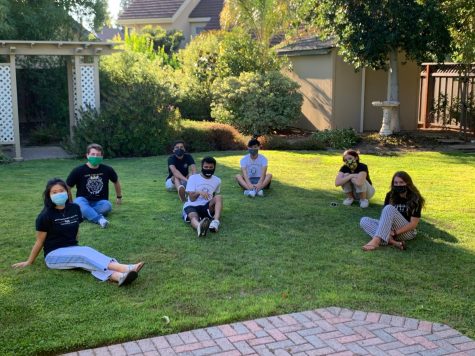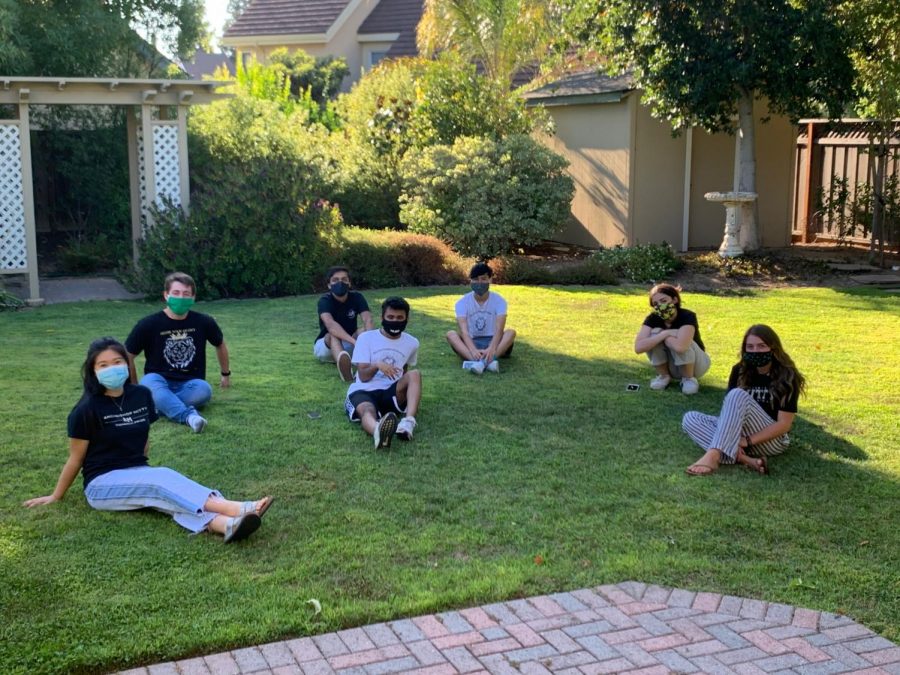 Our ASB team and Student Activities Directors add vibrance into our experience in ways both overt and overlooked, from the daily announcements that keep us informed about our community to the lively rallies that bolster our school spirit. However, online school has certainly made the role of the Student Activities team more difficult. 
Their biggest challenge is keeping students engaged and excited through the screen. The Student Activities team is now reliant upon technology for every part of its role, from converting live events into pre-made videos to distributing the content virtually. As a result, it's impossible to gauge the energy of a crowd—or whether or not students are even paying attention.
"When we're present and able to be around everybody, I can recognize if a student is sitting by himself or herself, and give high-fives or knuckles. I can ask about how their summer was," comments Mr. Greg Walker, Director of Student Activities. Without these personal one-on-one interactions, ensuring that all students receive individual attention during distance learning has proven challenging. 
The Student Activities team has also faced challenges adapting emotionally. The team knows how to do events such as Spirit Week and the Christmas Rally like clockwork when they are in-person, but the new format adds filming, editing, and coordinating remotely on top of their existing workload.
According to Connor Martin, Media Coordinator of ASB, "It's tough because when you put something together that requires hours upon hours of work, you just kind of wonder whether anyone will care, or whether it will actually make people's days better." In the absence of the enthusiastic student body cheering them on, it is difficult for Connor and the rest of the team to know if their immense efforts are even paying off. 
In addition, some aspects of the classic in-person rallies are simply impossible to capture in a video, such as the iconic class cheers and the physical games that students love to participate in. And as Mr. Walker further points out, "It's playing music as students leave the gym and singing the Alma Mater that is hard to replicate." 
In response to this, ASB has learned to be flexible and to adapt. This can be seen in relatively small adjustments such as moving daily announcements back into the schedule mid-semester, and it is also apparent in the more drastic and stressful plan changes that went on behind the scenes of Spirit Week, such as when the Student Activities team planned a Mario Kart tournament instead of the usual tug-o-war. Initially the students worked with IT to try and get the game downloaded onto individual iPads. However, after numerous unsuccessful attempts to make this work, it became clear that they would have to opt for stitching together a video clip for the rally filmed from numerous devices. Syncing and editing huge files of game footage among eight matches, along with the hosts' audio, was time-consuming. By the time Connor had the final product ready, it was 5:00 AM the morning of the rally.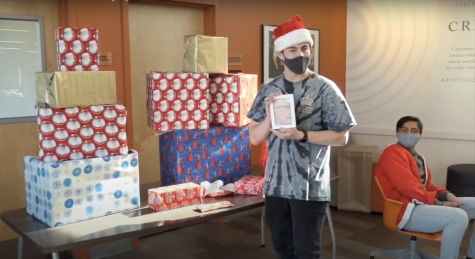 As ASB worked on their next big event, the Christmas Rally, which demanded even more complicated and logistical planning, they made sure to stay patient when responding to the unexpected.
Connor explains, "I think the biggest takeaway from the Spirit Week Rally was planning things a lot farther in advance… We actually took a month and a half to put together the Christmas Rally. We developed a packet and a complete proposal for doing a live event, did multiple test demos with the IT team, and then we finally completed three full dress rehearsals before the actual live event." When all was said and done, they successfully coordinated with 17 different people at different locations, live streaming the surprise delivery of Christmas gifts to student's and teacher's houses.
And as for Connor's earlier sentiment about not knowing if his work was paying off? Those fears were more than alleviated. "We could tell how much people enjoyed it based on the sheer number of those who reached out afterward… We received over 120 appreciative emails from faculty, staff, and students."
To him, that was but one of the many things that made the stressful and often arduous process so rewarding. "Throughout the project, I was projecting confidence as the media coordinator, but I was very concerned about how it would turn out. So I am really proud that the students enjoyed it, and I am happy it was successful."