The Indie Pop Singer of Mitty — Gustavo Nome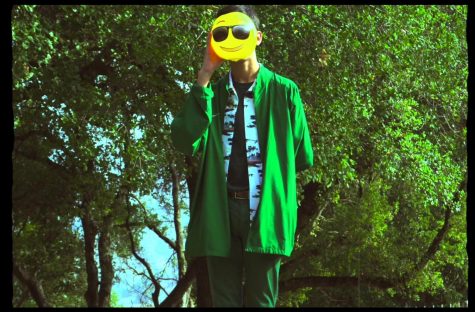 The soft guitar and piano in the intro to Gustavo Nome's song "August" gives off soothing, almost therapeutic vibes. Once his vocals chime in… it's immediately a masterpiece. The sweet and tangy mood of his songs reverberate with smooth calmness, just forcing listeners to break into a smile.
Gustavo Nome '21 is a senior at Mitty who expresses his creativity through the chill, bedroom pop vibe of his music. He first got into music at nine by learning how to play the guitar, and his relationship with music flourished from there. Gustavo says, "I first considered making my own music after watching people like Steve Lacy make really amazing music on his phone using the GarageBand app." 
This inspiration was just the beginning of his music career. The fuel that drives his strong desire for creating music? Self-expression. And how does he make such sick tunes? A music program called Ableton Live 10. Gustavo records everything in his bedroom, from the piano to the guitar to the vocals, while his friend Gabriel Peters records the drums. He then publishes the song onto his Spotify.
What's something you wish you could tell your past self? Gustavo's answer: "To finish projects that you start; I started making way more progress when I started finishing songs instead of creating a bunch of unfinished demos." And his parents? Well, they're supportive and even influenced his music taste. "They introduced me to artists like Weezer, Michael Franks, and Dave Brubeck….My parents have always been supportive, paying for instruments and lessons." He encourages students (especially upperclassmen) to "get into music, whether it be making a band, learning production, or just messing around on the GarageBand app."
He has recently released an EP called Stay With Me Demos, so check it out on Spotify here!