Now: Local Tribal Lands under Siege
November 11, 2020
These historical injustices suffered by the indigenous people of California have translated into modern forms of discriminatory practices. The land ownership rights of indigenous communities, for example, are constantly violated by government and corporate interests, which seek to financially profit off of the valuable natural resources found on native land.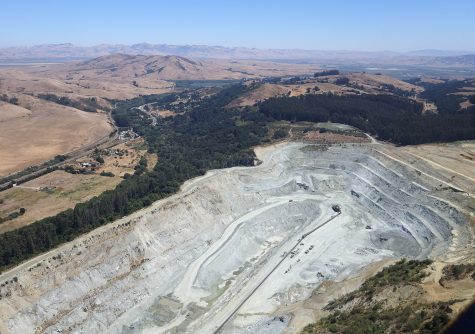 In fact, this is occurring locally on Juristac (Huris-tak), the ancestral lands of the Amah Mutsun Tribal Band in Gilroy, California. Today's Amah Mutsun Tribal Band are survivors of the destructive reign of Mission San Juan Bautista and Mission Santa Cruz.  Also known as the "place of the Big Head," Juristac is a sacred site where tribal traditional healing and renewal ceremonies take place. It is also one of the last remaining undisturbed areas belonging to the Mutsun people, as most surrounding ceremonial sites and places of gathering have already been lost to industrial development. 
Today, however, Juristac is in danger.
"
Without these spiritual sites, we lose our purpose for being here."
— Valentin Lopez, Leader of the Mutsun People
A few years ago, an investor group "purchased" the land, looking to develop a sand and gravel mining operation for construction purposes. The operation, named Sargent Quarry, would essentially clear nearly 320 acres of sacred land. The property owner and land planners hope to—and likely will—reap tremendous financial benefits. However, these monetary benefits come at the cost of the spiritual well-being of the Mutsun people, who, for centuries, have valued their homeland as a place of great natural and cultural significance.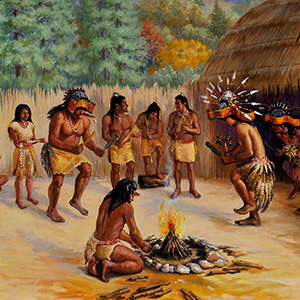 Animism in Native American cultures are highly spiritual and involve many rituals, like those of coming-of-age. Various communal ceremonies are performed to cleanse the soul, to heal after the death of a tribe member, or to celebrate the birth of a new baby. Many Native American tribes value their spiritual connection with their ancestors, seeking wisdom and guidance from them. Native American culture is also interconnected with their natural surroundings.
Native Americans find spiritual value in connecting with plants, animals, mountains, trees, fire, air, earth, and water; for example, it is customary to thank the animal for their life which provides their food, or the Earth which provides fertile soil to cultivate crops. Once the land is disturbed by mining, however, there will be no way to restore the cultural and spiritual features of the landscape. The chairman of the Amah Mutsun Tribal Band, Valentin Lopez, adds, "without these spiritual sites, we lose our purpose for being here." 
Protect Juristac is a community cause led by Amah Mutsun Tribal Band in saying NO to sand and gravel mining at Juristac. You can learn more about the updates on this issue here.