Dylan Williams: Making the Most of Quarantine
During a time where so many aspects of our lives seem uncertain, one thing remains constant through it all: music. Creativity, whether it comes in the form of art, music, or writing, is uniting many, and that is clearly demonstrated in many students at Archbishop Mitty High School. One student in particular, sophomore Dylan Williams, is an involved and talented Monarch who is inspiring many to stay positive and continue exploring their passions. Recently, over quarantine, he started his Youtube channel, Sad-lad-hours, where he shares the music that he composes through entertaining and engaging videos. Asked about why he created the channel, he said simply because he was "proud of his music."
On his channel, Williams currently has instrumental music posted but plans on making music with lyrics in the near future with his sister. He plays the taiko, a Japanese percussion instrument, and accompanies his melodies with his piano pieces with the help of an app called GarageBand. He explains, "You can just go in head first; you don't need much prior experience to start. I usually can hum up a beat and say, 'Oh, I like that.' I write down beats as I go to create a melody." I asked him if social media was something he could see himself pursuing as a career, but he explained that he is not seeking any sort of compensation—it's purely for entertainment and to express himself creatively.
Along with composing his own music, Dylan is an active member of the Mitty community. He was part of the Shakespeare Fall Festival as Francis Flute in A Midsummer Night's Dream, playing a man who is an actor playing a woman, which he claims was "confusing, but worthwhile."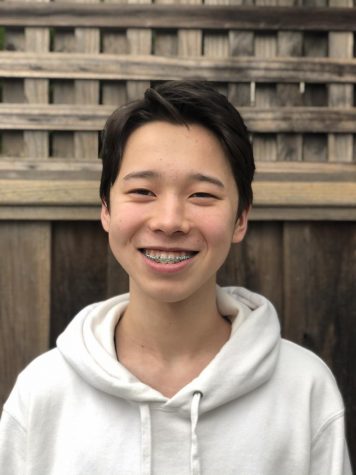 Dylan has displayed his talents beyond the Mitty community as well. When Dylan lived in England for four years because of his father's job, he performed in a number of shows, one of which took place at his school in England, Heathside Preparatory School. There, he performed alongside the daughter of Harry Potter actor Jason Isaacs.
He enjoys watching both musicals and plays, understanding how music can be used to express emotions that aren't easily conveyed through words—much like what he does with his own music. Plays are quite the opposite, as they rely on the storyline more than anything, and audiences get to experience more immersive performances. However, when it comes to acting, he prefers plays over musicals, feeling that it's easier to perform since the lack of numbers and style to follow gives more artistic freedom. 
Dylan Williams is a kindhearted, hilarious, and overall fun person. If you have not yet gotten the pleasure of meeting him, reach out to him, or better yet, go to his YouTube channel to get to know him through his music. After all, music is a universal language.