A Personal "Visit Mitty" Experience
How Mitty's admissions department seeks to create one-of-a-kind Visit Mitty experiences despite not being on campus.
Each year, Mitty welcomes over 1,600 prospective applicants to campus through the Visit Mitty program. Due to the changes caused by the pandemic, however, the school has alternatively hosted virtual after-school information sessions to connect with future Monarchs.  
As Director of Admissions, Mrs. Katherine Wesmiller states, "We're trying to make this experience personal." This has been the guiding principle for Admissions team as they work to provide applicants an opportunity to bond with the school, as well as student leaders through Zoom calls.
Running from September to December, the sessions start with Mrs. Wesmiller giving a brief overview of the school, covering FAQ's about admissions, the typical freshman course load, and the extracurricular program. Following that, a panel of junior and senior student ambassadors introduce themselves and describe their Mitty experiences. At the end, Mrs. Wesmiller opens up the floor for questions  for Visit Mitty ambassadors, who typically respond with advice and personal anecdotes from their time at Mitty. 
"
There are no barriers that can hold us back from connecting with others, even those we do not know."
— Katie Springs
According to senior Katie Springs, who shared her experience as a dual sport athlete with potential Monarchs, "Though Visit Mitty was a little different from the in-person tours, I felt I was still able to share quite a bit of quality information and perspective with the 8th grade guests." According to Katie, these events still provided the applicants the "chance to see the best part of Mitty: the people." She believes that there is nothing that can get in the way of Mitty's outreach: "There are no barriers that can hold us back from connecting with others, even those we do not know, but … it takes a bit of work to find that perfect method to make that connection."
One prospective Mitty applicant, Cristina Young (sister of Sebastian Young '23), shared her experience with the virtual program and how these ambassadors brought the program to life: "Before I went to one of Mitty's high school information sessions, I had endless worries and questions and felt unprepared about this year's application process. However, during the Visit Mitty session, the students and faculty answered all my questions and provided me with more information about Mitty's campus…. One thing that stood out was that the current students were enjoying themselves in the meeting and wanted to know Mitty's future community."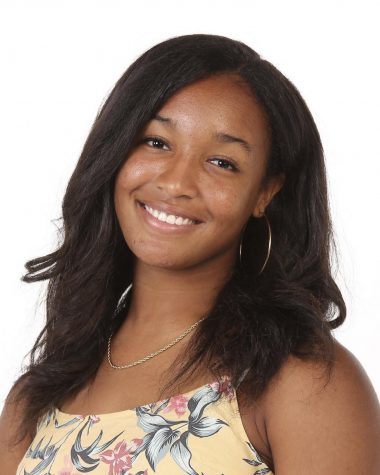 This was an equally fulfilling experience for the ambassadors. They were always excited to "connect with the next generation of Monarchs" through their lighthearted laughter and relatable experiences. For example, Springs was glad to be able to answer the question, "What is it like coming from a smaller school or a public school?" as it "reminded her of her freshman year experiences coming from a small middle school."
These sessions are only a small part of the program as the applicants continue to connect with the ambassadors through one-on-one emails and to meet teachers during Open House. 
Despite the difficulties brought on by the pandemic, the Mitty admissions team has been able to bond with these applicants through the anecdotal and informative sessions and will continue to do so with the upcoming events. As Springs says, "there is always more room for more Monarchs in the family."