Enola Holmes: Romantic but Not Revolutionary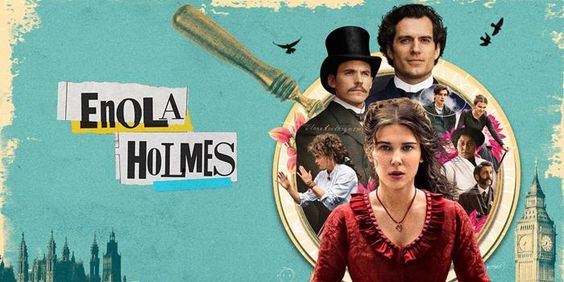 If you're looking for a movie with murder plots, action, and a cute love story, Enola Holmes is definitely the movie for you. However, if you're hoping for a film about a strong-willed woman who doesn't need a love interest…don't bother. Even with Mille Bobbie Brown and Henry Cavill starring in this new Netflix film directed by Harry Bradbeer, it falls short of its true potential to showcase just one independent female protagonist. 
The movie is centered around Enola Holmes' attempt at solving two mysteries—her mother's abrupt disappearance and a murder plot against Lord Tewkesbury. She runs away from home after her older brother Mycroft tries to send her to finishing school, while setting false trails to stay under the radar of her other brother—the famous detective Sherlock Holmes. 
There was nothing outright "bad" about this movie; it just had so much more potential. Enola Holmes starts off by describing how Enola's mother had trained her in skills such as combat that were unacceptable for women to know at the time. The logical assumption is that Enola will use these skills to follow in the footsteps of her older brother and solve the mystery of her mother's disappearance. And we were right! Well, for about 15 minutes. The movie veers away from its intended plotline as soon as Enola hops on a train to London. And there just happens to be a teenage boy hiding in a carpetbag at the top of her compartment, and of course, he also happens to be a lord—the perfect setting for a cheesy romance movie.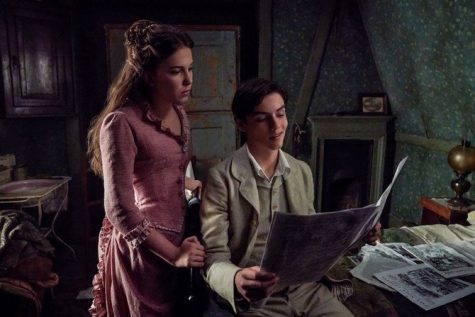 Before going any further, I have to admit that I enjoyed watching Enola Holmes—it has the same vibe as the Hallmark movies I love watching while curled up with a cup of hot chocolate and a blanket. It just tried to do too many things. 
If Enola Holmes had been billed as romance, the addition of feminist themes would not have taken away from the story. In fact, it would have shown that even films in cliche genres can break stereotypes. However, since it was advertised as a feminist mystery, the film failed to establish a detailed mystery or focus on Enola Holmes' independence. Instead of staying fixed on her original goal of finding her mother, Enola gets caught up with the cute boy she meets on the train. This blossoming love story along with the established mysteries and the running from her brothers was too much for the movie to handle. The mysteries go from 0 to 100 in no time at all as the film rushes past the deduction process and heads straight to the action. Worst of all, the plotline revolving around Enola's mother doesn't make much sense.
"
If Enola Holmes had been billed as romance, the addition of feminist themes would not have taken away from the story."
In all honesty, the film leaves more questions than it answers, despite the fact that both Enola and Sherlock were working on the mystery. While the film was understandably trying to establish Enola as her own character, it is still based on the world of Sherlock Holmes—where every mystery was incredibly complex. Since Enola Holmes was lacking in these details, the mystery and plotline were less engaging than they could have been.
In order to celebrate the release of Enola Holmes, Netflix built statues all over England depicting the overlooked female siblings of successful men. As a result, I had high hopes for a film about a female protagonist that could accomplish her goals without needing a love story. Unfortunately, it didn't break this stereotype about women and featured too many convoluted plotlines, so it just failed to be a riveting mystery. Feminist expectations aside, however, this film was actually very fun to watch. Final verdict: cute but not spectacular.