Jacinda Ardern Wins Reelection in Landslide
Dubbed the "anti-Trump" by Vogue, Jacinda Ardern was reelected on October 17 for a second term as New Zealand's prime minister in a landslide victory.
Dubbed the "anti-Trump" by Vogue, Jacinda Ardern was reelected on October 17 for a second term as New Zealand's prime minister in a landslide victory. New Zealand's abolishment of the electoral college in 1990 led to a system of coalition politics, making her win of 49% of votes even more impressive. This allowed for her party to secure a majority of seats in Parliament, marking the first time the left has ever dominated the government in New Zealand.
Ardern got involved in politics when her aunt, a longstanding member of the Labor Party recruited her as a teenager to be part of a campaign in 1999. Ever since then, she has been a member of the party herself and has held many leadership roles throughout the years. At age 37 in the 2017 election, she became the both the youngest and only second female leader of the party who won against her opponents. 
Though many have critiqued her for failing to fulfill election promises and tackle the prominent issues of child poverty and inequality with the Maori population, she has shown to be a strong empathetic leader capable of managing crises. Following the Christchurch mosque attacks in March 2019, she comforted mourners and made radical change in gun laws by swiftly banning assault rifles in New Zealand.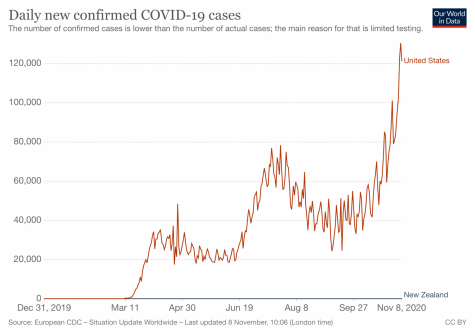 More recently, her management of the COVID-19 pandemic has prompted international praise and admiration. With a "go hard, and go early" mindset, Ardern reacted quickly by closing the country's borders on March 19, when there were only 28 cases and announced a nationwide lockdown before any deaths occurred, only 4 days later. It lasted for around seven weeks, where strict regulations in which citizens could not order takeout, go to beaches, or drive beyond their neighborhood proved to be effective when New Zealanders were able to return to almost normal life in June, something that many countries (such as our own!) are still far from achieving. Today, New Zealand has had less than 1,900 confirmed coronavirus cases and just 25 deaths, equating approximately 320 cases per million—an astoundingly miniscule number in comparison to the 25,000 per million in the United States. Interestingly, we can notice a trend in which women-led nations are more successful in fighting the pandemic: Germany, Finland, and Taiwan are among some examples. This can be attributed to the fact that male leaders generally adhere to ideals of masculinity in which aggressive behavior and lack of fear supposedly equate to strength and power, while women have been historically looked down upon for often adopting more cautious, risk-averse strategies. The obvious benefits of this type of approach in terms of the pandemic is sure to change many perspectives on gender norms in politics and highlight the valuable thoughtfulness shown by female leaders.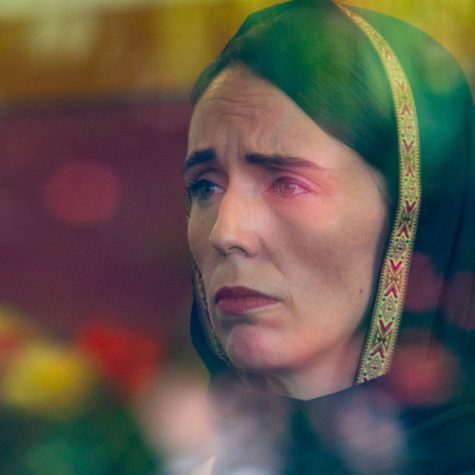 In a time when patriarchal systems continuously attempt to prevent women from obtaining positions of power, Ardern serves as an inspiring role model for girls all over the world to defy them. Upon her first election in 2017, she was asked if she believed it was acceptable for a woman to have both a baby and a high-powered career, to which she emphatically replied that "It is a woman's decision about when they choose to have children, and it should not predetermine whether or not they are given a job or have job opportunities." On June 21, 2018, Ardern became the second world leader to ever give birth while in office.  By announcing that her partner would be the primary caretaker, she reversed traditional gender roles and made the public more amenable to seeing paternity leave as something that needs to be normalized. Overall, the consistent strength and empathy Ardern has shown in her first term amidst the difficult times New Zealand faced demonstrates powerful and exemplary leadership.