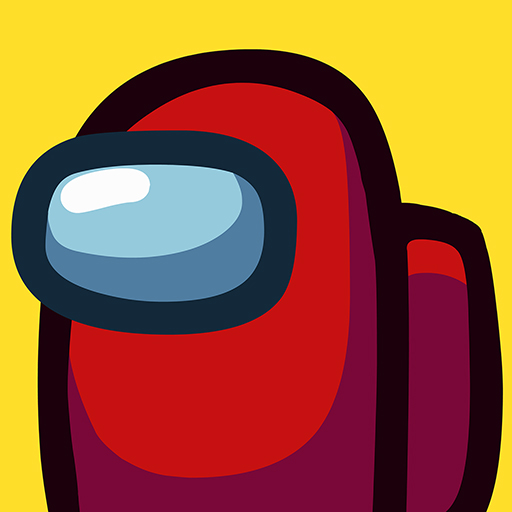 Sus. Imposter. Among Us. These words might make you cringe, burst into hysterics, or, if you are not eternally online like many of us, confused. Among Us is a 2018 indie game with similar mechanics to the game "Mafia". In the game, players suspected of being Impostors may be eliminated through a vote by the remaining players known as Crewmates. Among Us exploded in popularity in the summer of 2020, continuing to climb in popularity throughout the year, despite endless predictions that it would lose its "trendy" appeal. And while Among Us as a game is no longer as hyped, it definitely has not faded away into obscurity like many other fad games have. No, instead, Among Us morphed into its final form: a cursed meme.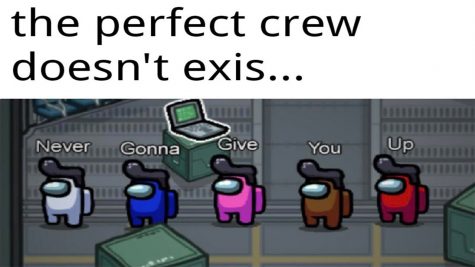 Among Us' transformation started off simple with "sus" quickly falling into mainstream usage and slang, despite it being relatively unpopular before. The connection between the phrases "Imposter" and "Among Us" became inexorably linked with the game, and leads to a few chuckles when heard in day-to-day conversations. It continued to descend from there. Many "spooky" kids channels started using the Among Us Imposter for views on their videos, à la "Calling the Among Us Imposter at 3 AM!!"  This helped catapult Among Us further into the cursed meme-o-sphere. As Among Us became seen as more and more cringey, people began posting photos of things that looked vaguely like the Among Us imposter, such as trash cans, for cringe value. Anything with red and white on it became fair game for the internet to fashion into the little bean-shaped astronaut/alien, causing even more jokes to spread such as the "get out of my head" joke when one sees an object that looks like the imposter.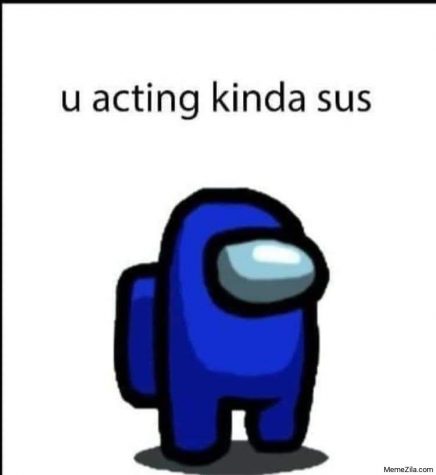 But Among Us forming into a cursed meme isn't the first time a widely popular and beloved piece of media has descended into a satirical meme. The Twilight Saga, an extremely popular book and movie series from the early 2000s has had its fair share of scorn. Simultaneously adored by fans and despised by critics, many lines deemed as "cringey" worked their way into the cultural consciousness. For example, the clip "I know what you are" and screenshots from this scene are used in comedic memes making fun of its overdramatic fashion. Many people are also familiar with the infamous "Bella! Where have you been loca!" clip. Furthermore, the true cursed culture of Twilight memes really shines in memes using the phrase "This is the skin of a killer, Bella." The humor in this scene is evident. Cullen, while glittering like a fairy, tries to convince Bella that he is scary and evil. This clip revealed the true power of cursed memes with everything from the text plastered on children in iridescent outfits to glowing animals to even TikToks.
Suffice it to say, Among Us has truly become a cursed meme like its iconic predecessor Twilight. However, there are currently two opinions on this cultural phenomenon and the effect on fans of these media pieces. On one hand, many people believe that cringe culture ruins the genuine enjoyment of a show or game, since it is viewed as weird or just a joke. On the other hand, many see it as a way to keep or regain relevance in pop culture. The Twilight renaissance of 2020 shows that ironic memes can bring no ironic love as they pull a dead media piece into the forefront of the public conscience; and in the case of Among Us, the cultural relevance of the game continues far past the regular expiration date of any trend solely due to its enduring meme presence. No matter the case, while this renaissance is still ongoing, we should kick back and enjoy the hilarious content made by the members of the internet.