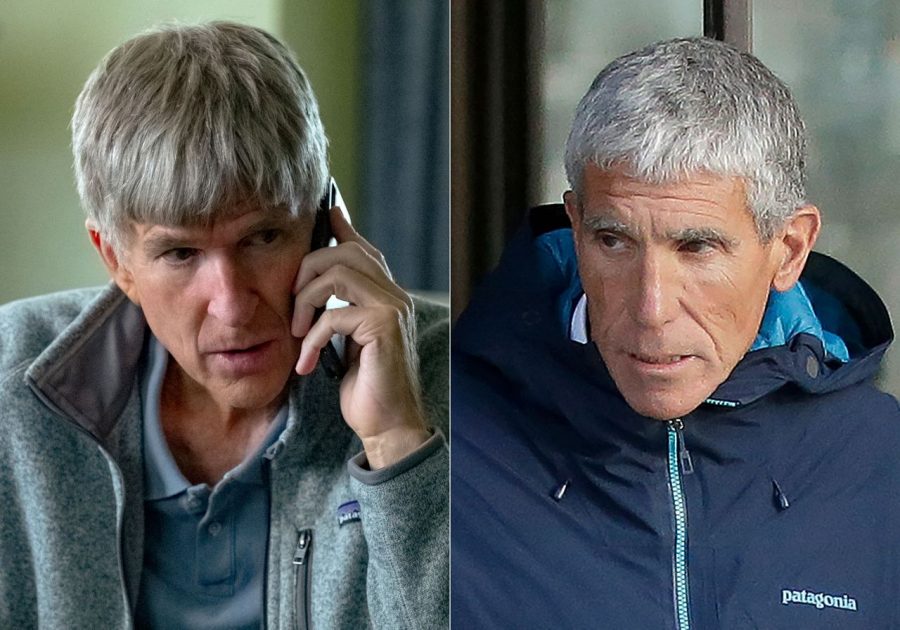 So: you want to get into a "top 10" school. What do you do? Well, you sacrifice your free time for superfluous extracurricular activities to look "involved," grind it out with AP classes to raise your GPA, do hours of additional SAT prep on Saturday mornings, and spend months editing your college essays capturing your "lived life" as a teenager. You know, the usual.
If you're in the top 0.1%, however, you have a few other options that others don't have access to that might render the aforementioned moot: the "side door," if you will.
Chris Smith's Netflix documentary, Operation Varsity Blues: The College Admissions Scandal, explores these "side doors" opened by Rick Singer, the mastermind behind the 2019 college admissions scandal. The documentary, released in March of 2021, follows Singer's seven-year long bribery scheme to guarantee wealthy families' children admission at prestigious universities. The federal investigation into this criminal conspiracy, code-named "Operation Varsity Blues," involved 11 universities (including Stanford, Yale, USC, and Georgetown—maybe you've heard of them!) and brought up at least 53 parents and coaches on federal charges.
As Rick Singer explains to his multi-millionaire clients, the "front door" is the normal route most high schoolers take while applying for college: GPA, extracurriculars, test scores, etc. The "back door" entails insanely large donations to the institution (think donating a building), which can influence, but not always guarantee, admission. Singer's method of choice, the "side door," relies on fabricated standardized testing scores and fake sports credentials to secure spots for children of the wealthiest families.
Operation Varsity Blues' narrative format is not only incredibly effective in making it easy to follow the investigation into these "side doors," but it also illustrates the injustice of the bribery scheme and the college admissions system as a whole. It relies on reenactments of FBI transcript phone calls between Singer (portrayed by Matthew Modine) and various uber-wealthy parents to explain and rationalize the specifics of the bribery scheme, showcase the lack of moral thought-process from everyone involved, and keep the documentary's pace moving—and the dialogue is taken almost word-for-word from Singer's actual conversations wiretapped by the FBI.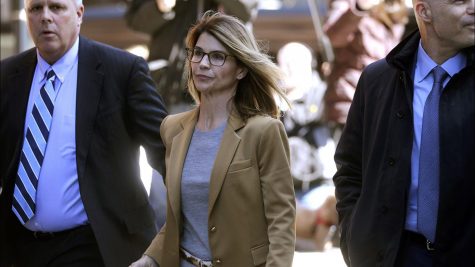 At times, the phone calls seem a little too theatrical; the parents seem like invented caricatures, sometimes unbelievably shameless or extremely paranoid. However, the interspersed real-life clips of the implicated parents discussing their business ventures, flaunting their wealth, and walking out of courthouses force us to realize these reenactments are, unfortunately, not fictional nor overdramatized. They're real. The documentary also inserts montages of real high school students reacting to their college decisions with either intense joy or disappointment, juxtaposing these ordinary, hardworking students going through the "front door" with the wealthy students who could be stealing their spots by cheating their way in.
Though Rick Singer and the parents and coaches involved are undoubtedly guilty, Operation Varsity Blues also forces us to take a look at a deeper root of the issue: the universities themselves. These prestigious schools receive millions in donations—not to mention ridiculous costs for tuition—while also profiting off of the widespread desire to be admitted into their increasingly selective incoming class. As former Stanford admissions officer Jon Reider puts it in the documentary, college has "become increasingly a commodity—something that you purchase. A product."
But I don't mean to separate myself—a private high school student—from the unfairness of the system. Disparities are strikingly visible even in just the Bay Area. Mitty has nine counselors, while a nearby public high school has three. Private college consulting services in the area can range from hundreds to thousands of dollars. Lower-income students, put simply, don't have the time or resources to commit to "niche sports" like crew or sailing. SAT prep classes are almost always expensive (which is one of the reasons why standardized testing scores are positively correlated with a student's family income). While not quite on the same scale as the likes of Lori Loughlin, in some way or another, as private high school students, we hold an undeniable advantage in this college admissions arms race.
Though it seems a little preachy, Operation Varsity Blues ends with a message that holds true: your acceptances or rejections aren't indications of your intelligence or worth. As a current junior about to start the college application process, Operation Varsity Blues gave me some sort of comfort, oddly enough. Don't get me wrong; it wasn't comforting to watch business executives and film stars almost getting away with fraud, but the documentary does serve as a reminder that college admissions are pretty arbitrary and heavily dependent on factors outside of your control. As Operation Varsity Blues explains, the original French definition of the word "prestige" reflects the current state of college admissions: deceit and illusion.