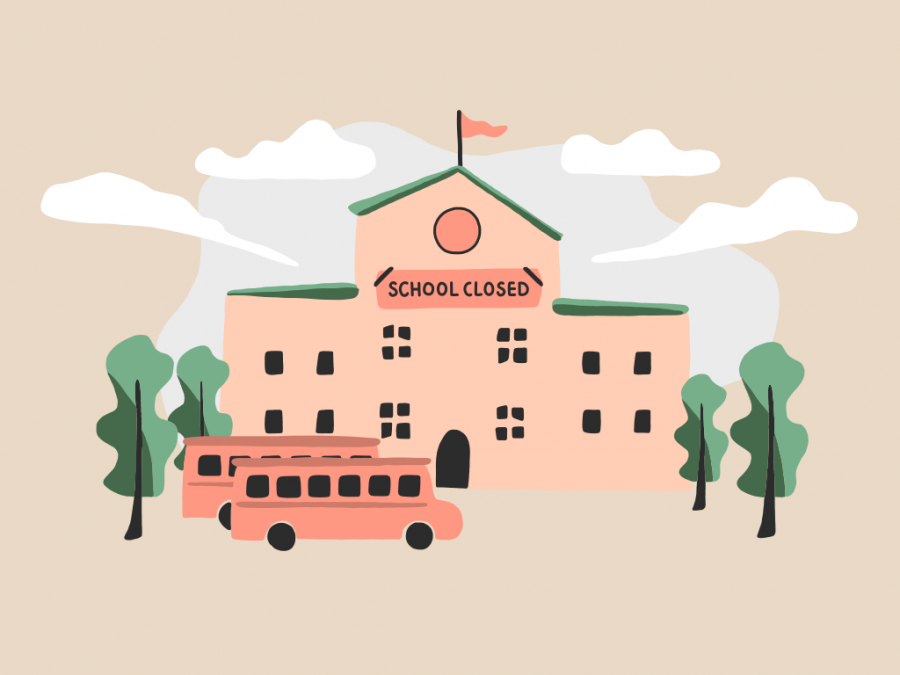 While Mitty students gathered in the San Jose Civic Center on March 5 for Monarch Madness, Mr. Keith Mathews, Associate Principal, spoke on the phone with state officials as they decided whether or not to shut the festivities down. "All the people who are there, they're fine, let them have fun," was what Mr. Mathews was finally told. Students and staff celebrating after a successful night of games, dances, and cheers were hardly prepared for the paradigm shift they were unknowingly on the brink of, but much has changed since that day. About a week after Monarch Madness, the state came out with the official mandate that California schools must be shut down—and Mitty had no choice but to close its doors to students and staff as classes moved online. 
Following a half semester of adapting to an online learning environment and a near barren campus, a host of challenges arose as the state was reopening: conducting safe campus activities, following new government health directives, and seeking the most accurate information related to the virus. Thus, the school formed a COVID-19 Response Team, headed by Mr. Mathews. This team is composed of members overseeing extracurricular activities, curriculum, school facilities, a medical consultant, and includes two local physicians on standby. They currently hold meetings once a week to review changes on campus and government directives, analyze the impact of COVID-19 on the school's programs, and seek input as needed. This feedback comes from a wider network of support: the County Office of Education, the County Health Department, and even other local Catholic Schools such as Bellarmine, Saint Francis, and Presentation.
Mr. Mathews notes that "Early on, we got one directive—shelter in place, stay at home, close the schools. Since then it's gotten much more complex," and the COVID-19 Response Team is a direct product of that complexity. Mr. Mathews affirms that its main concerns have surrounded balancing the state and county guidelines with starting to reintroduce on-campus classes and activities. "I am not naive to the fact that high school students do better when they are on campus. But there is also great risk in bringing people on campus," he adds. Part of that risk involves adhering to local and state guidelines, which seem to be changing at a somewhat constant rate. In December, the Mitty Administration announced their plans to introduce a hybrid model in mid-January. However, after the most recent stay-at-home order was issued by the state, it became apparent that the hybrid model plans would have to be postponed. 
Nonetheless, the COVID-19 Response Team is gaining ground on its goal of reopening safely. A key step in that direction was conducting a pilot program with real students in classrooms, aiming to help teachers learn how to teach in their classrooms for a hybrid model. Teachers shared takeaways from the pilot sessions during multiple Zoom meetings, proposing ideas such as projecting their computer screens onto whiteboards and improving breakout rooms to help engage students. Nearly 70 teachers attended these meetings, speaking to their enthusiasm to get back into the classroom. One of the participants of the pilot program, Biology Honors teacher Ms. Kate Slevin, comments, "It was so nice as a teacher to have real students in the class—especially with the freshmen. We had only seen them from the chin up, so students came in and I said 'Oh, you're taller than I thought!'"