Yoga Girl: Conversations From the Heart
"You have the patience to listen to an hour-long audio clip of someone chatting with themselves into a microphone?!" Yup. This was my dry response that killed the conversation instantaneously when I told my indignant friends that I listen to a podcast.
Still skeptical of podcasts? Well, let me get you hooked on "Yoga Girl: Conversations From the Heart."  It's a podcast hosted by Rachel Brathen, an international yoga teacher, speaker, and author of the New York Times bestsellers Yoga Girl and To Love and Let Go, which have found their way to my stash of favorite books.  
I'll be honest. I didn't listen to podcasts too often either until the infamous pandemic hit. You (like me) have probably said the words "I'm bored" to yourself these past six months. But instead of being caught in this loop, I took the time to really slow down and attend to my own emotional needs, which I had been neglecting with my previously fast-paced life where I could hardly catch a breath. And low and behold, I found this podcast.
Rachel's podcast always starts out with a few minutes to close your eyes, ground yourself, and participate in breathing exercises. Her voice really helps is the epitome of relaxation as you indulge in her Swedish-Aruban accent. She lets you reflect on how you feel, then launches into talking about her good, bad, and in-between days. Coming from a dark past, Rachel speaks on heavy topics such as self-love, acceptance, healing, and understanding. Her words are really relatable and I have found so much comfort listening to her speak. "The yoga pose is not the goal. Becoming flexible is not the goal. Standing on your hands is not the goal.
"
The goal is serenity. Balance. Truly finding peace in your own skin."
says Brathen.  For Rachel, balance comes from slowing down and accepting yourself.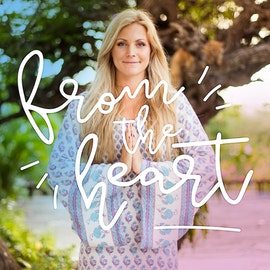 Rachel is both inspirational and influential.  She helps others with her two non-profit organizations— Sgt. Pepper's Friends, an animal rescue organization and Yoga Girl Foundation, centered around helping women and children.   
Listening to Yoga Girl is a wonderful experience, even if you have never been a spiritual person or listened to a podcast before. We can learn a lot from staying open-minded, and that's especially true when you listen to this podcast. Tune into "Yoga Girl: Conversations From the Heart," and give one of the episodes a try.